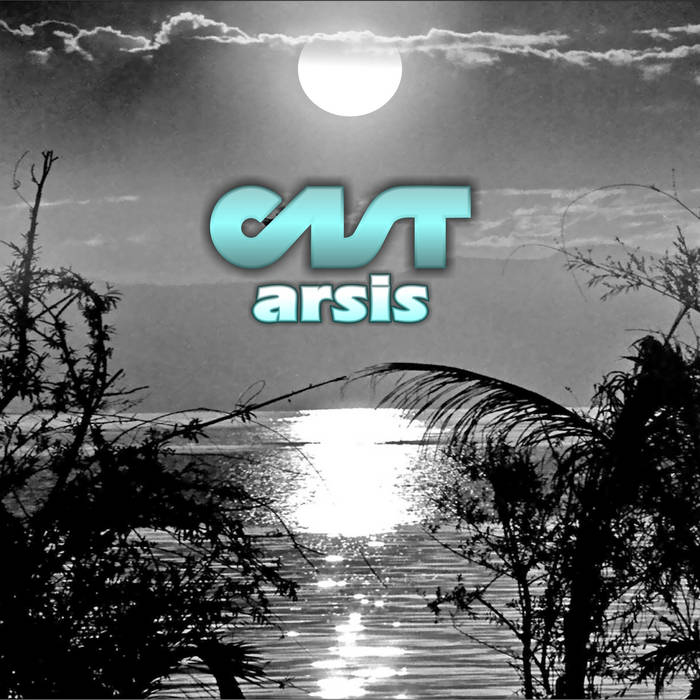 Dentro de la extensa carrera discográfica de los mexicanos Cast no faltaba presentar este muy buen trabajo, donde prima la suite "La Ilíada" con sus casi 31 minutos. Lo que primero me llamó la atención fue la potencia de este disco, y luego que no tenía comentarios en castellano. Aquí, un disco muy recomendable para comenzar la semana a pura buena música.

Artista: Cast
Álbum: Arsis
Año: 2014
Género: Rock Progresivo Sinfónico
Duración: 57:55
Nacionalidad: México
Lista de Temas:
1. La Iliada
- a) Atrida Agamenon
- b) Helena En La Muralla
- c) Diomedes El Tidida
- d) Andromaca
- e) Batalla Interrumpida
- f) Embajada A Aquiles
- g) En Donde Estabas?
2. The Old Travel Book
3. El Puente
- a) El Puente
- b) Luz Al Final Del Túnel
- c) Valle De Los Sueños

Alineación:
- Bobby Vidales / vocals
- Guadalupe Acuña / vocals
- Claudio Cordero / guitar
- Luis Alfonso Vidales / keyboards
- Pepe Torres / winds
- Flavio Miranda / bass
- Jose Antonio Bringas / drums
With:
Michał Jelonek / violin (3)


Casi veinte discos bajo una larga carrera. "Arsis" es el título del trabajo número dieciocho para un grupo que, probablemente, haya cosechado menos de lo sembrado. Ellos no persiguen la innovación, se nota porque quizás no sean muy originales y pareciera que tampoco buscan serlo, pero es un grupo que merece más crédito por su composición sólida, buena técnica y una cierta dosis de buen gusto. Sus referencias son, de hecho, bastante predecibles y van desde Genesis hasta todo el período del neoprogresivo, pero aquí han abierto más la gama y su sonido casi roza aspectos del sonido propio del metal, además de invitar, en este caso, al polaco Michal Jelonek, violinista virtuoso si los hay.
Hay tres pistas que componen este nuevo disco: una larga serie de unos treinta minutos ), un tema en el centro y otra suite llamada "El Puente".
"La Iliada" consta de siete piezas instrumentales. El primero es "Atrida Agamenón", y pronto el motor se calienta y la introducción de piano suave da paso a una guitarra muy potente llevada adelante por el gran Claudio Cordero, quien se combina con la creatividad y destreza de los teclados del seños Vidales, líder y principal compositor; para dar la cuerda a esta maquinaria aceitada llamada Cast.
La siguen "Helena en la Muralla", tema más bien corto, que se mueve a lo largo de las mismas líneas, excepto para el posterior desarrollo del saxo, interpretado por Pepe Torres (flauta y clarinete); mientras el piano y la guitarra se dividen la parte final. La flauta, con una tendencia vagamente Tulliana, se abre para dar paso a "Diomedes El Tidida"; la construcción sigue siendo similar con la guitarra y el piano y teclados, por un lado, base de bajo y batería en el otro, y estoy seguro que nadie que escuche el disco, llegado a esta parte, se sentirá defraudado salvo que su estilo sea la cumbia o el reggaeton, con un Vidales en teclados que nunca dejar de hacer sentir su presencia, un Cordero libre de expresarse a voluntad que imprime una gran diferencia con el Cast anterior, una base precisa y mucho nervio. Así llega "Andrómaca" manteniendo la estructura compacta de cada uno de los temas anteriores y dando paso a los pianos y flauta de "Batalla interrumpida" que luego se convertirá en un rock vertigioso en base a machaques y solos de guitarra, barriendo una primera sección, hasta que el Moog ayudado de la flauta empuja la pieza hacia un punto de tensión un poco más relajado, en un tema que no atrae demasiado. Luego vendrá "Embajada A Aquiles" para disfrutar la entrada del violín de Michal Jelonek aunque sea un tema un poco plano. "En Donde Estabas?" es digno de cerrar la larga suite, que a demostrado cómo juega y dibuja el nuevo Cast.
Le seguirá el único tema que no es parte de una suite: "The Old Travel Book", y es también el primero en el que se puede escuchar una voz; con una atmósfera grandilocuente, eficaz pero no demasiado imaginativa pero no está nada mal.
Y llegará "El Puente", una suite que originalmente estaba contenida en el disco del año 2003 "Al Bandaluz" y era más larga. En este caso, el grupo ha revisado y reactivado sólo tres fragmentos, y el trabajo realizado es de una mano de obra fina y delicada. "El Puente" es cantada afortunadamente en español, y se nota una diferencia compositiva con los temas anteriores, más melódica. Luego, el tema "Luz Al Final Del Túnel" aumenta el ritmo y enriquece la estructura con intervenciones de flauta mientras el ritmo realiza evoluciones y progresiones continuas proponiendo continuos cambios de tempo; mientras la voz femenina acompaña a la pieza casi hasta el final. Le seguirá "Valle de los Sueños" es en mi opinión una de las mejores partes del disco, con un inicio a cargo del piano y el violín y una voz femenina sobre una melodía básica que se repite como un bucle hasta que nuevamente la guitarra se apodera de la escena arremetiendo con una final emocionante.
Un disco muy completo, donde se lucen tanto la guitarra como los teclados pero donde todos los instrumentos tienen momentos jugosos, con un ritmo muy dinámico y bien acompañados por una base sólida; con la incursiones de flautas, violines y saxos que amplían el especttro sonodo, y donde los miembros de la banda hicieron un quiebre bastante profundo no tanto en el tipo de composiciones de la banda sino que lo llevan a un sonido mucho más moderno del que tenían.
Un disco que puede tener algún pequeño altibajo pero que en términos generales es muy bueno y fue un peldaño ascendente para que la banda llegue al gran disco que han sacado este año.
Y ese fue el primer comentario del disco en idioma castellano, cosa que siendo una banda mexicana, me llama la atención.

Y vamos con algunos comentarios en inglés. ¿Mi impresión final? Me gustó mucho sobretodo la recreación de la suite "El Puente", que es lo mejor del disco, pero todo lo demás hace lo suyo y tiene su aporte positivo, con momentos muy agradables, un trabajo que les recomiendo...


a beautifully crafted album you should not miss ...!




It's a pity that this excellent album has not been reviewed yet by anyone. I am totally surprised with this fact as I have been for such a long time not paying particular attention to this great prog band from Mexico where at its initial years I collected all of their albums and only lately I realized that I do not follow this band until this album even though I have their previous albums before this from my colleague prog head. In fact I only knew from him that some tracks featired here in Arsis album are basically taken from previous album (?). Well, I don't know. Just give a chance to write my view of this album the way it is.




First off, the opening epic La Iliada (30:13) opens beautifully with a piano work under its first movement that sets a wonderful tone for the whole album : a) Atrida Agamenon - 4.29. In fact through this piece the band tries to bring back my memory of opening track of Angels and Demons album with a wonderful instrumental of Initiation. Of course the composition is different but the nuance of the piece is quite similar only that under this part it's a piece of the whole epic. The guitar solo by Claudio Cordero is really stunning and he plays as wonderful as previous guitar player Francisco Hernandez Reyes - or probably better in a way that Claudio is much rocking. I don't feel any sense of change to the next movement b) Helena en la Muralla - 2.25 as they have crafted the transition piece beautifully - I only realize there is a tremendous change on the next third movement c) Diomedes el Tidida - 3.08 which s still another excellent instrumental using flute as one of the melody altogether with guitar and piano / keyboard. I can sense the bass playing is also really good throughout the song. There is an element of classical music right here at third moment but the band play it in relatively fast tempo and it's really an excellent piece!'




The fourth movement d) Andromaca - 6.42 sounds differently even though still using flute as its melody maker but now the guitar plays critical role in providing fills and improvisation, combined wonderfully by keyboard work of Alfonso Vidales, who is I think is the chief composer of this Cast music. The guitar solo by Claudio is really rocking and stunning. He plays his guitar on his own style not representing any legendary players like Hackett or Howe. It's really nice. The fifth movement e) Batalla Interrumpida - 5.10 is naturally much classical in nature. It opens wonderfully with a flute work in classical music style. But then the music moves really fast and rocking with electric guitar takes the lead for the song. Wow! What is interesting is the keyboard augmentation after the guitar solo sometime at minute 1:25 of the piece. It's really wonderful and in some way it reminds me to Rick Wakeman. This is then repeated again at the other segments. It's totally cool! The music turns rocking and wonderful starting at minute 3:35. Oh my God ... It's really nice! You should not miss this piece! And the peak is the insertion of classical ensemble at minute 4:30 until it ends and continues to the next piece ...




...yeah ... the sixth piece is f) Embajada a Aquiles - 3.03 with still maintaining the classical nuances through flute work but then piano solo takes the lead followed with guitar work in rhythm section mode instead of solo. The musical break using piano is really nice. And the peak of the epic is the last piece g) En Donde Estabas?... - 5.16 which starts in an ambient mode with great combination of guitar and piano. What a cook opening! What follows is a simple guitar solo that represents like a melody maker even though not that long as it is continued with piano work and flute. Well overall epic of 3o minutes duration is really excellent and I enjoy from the beginning to end with all wonderful segments throughout the epic. Vocal line only happens on the next track 2. The Old Travel Book (9:10) with another excellent musical composition that accompanies the vocal. The flute still play as background music during the vocal session and then the guitar provides its short solo. You can sense the bass guitar playing is nice. The composition at this track is not that complex and it is performed in relatively slow tempo, and a bit of boring as it's too long with minimum change of style.




Next epic is not as long as the first: El Puente (18:32) with first movement a) El Puente - 6.22 starts with a vocal line accompanied by piano and bass guitar. It continues with nice keyboard work augmented with flute. The ending part of this first movement is really great and it's rocking combining keyboard, drums and stunning guitar solo. It flows nicely with great piano work that opens the next movement b) Luz Al Final Del Túnel - 4.02 followed excellently with flutework. What becomes my favorite is the third movement c) Valle de Los Sueños - 8.08 that concludes the album wonderfully. It starts with a string section using violin followed with female vocal, brings the music in crescendo with tight basslines. Violin provides nice fills and augmentation throughout the song. The guitar solo that starts entering the scene at minute 2:27 goes on and off until it takes the lead in its fullest potential with stunning solo and rocking nuances. I do enjoy the whole piece of this third movement but the climax is really at the last two minutes where guitar really take its full lead until the end. What a great closure!




Overall, this is truly a progrock album that anyone should not miss at all. All tracks are excellent and the composition is top notch! It's a four-star plus rating. The sonic quality of the record is not excellent - and it's typical of any Cast albums. But ...the composition is great!
Gatot Widayanto
Mexican band CAST was formed back towards the end of the '70s, although it would take them a good decade and then some before they started to record and release their material. Ever since their debut album appeared in 1993, they have been an active recording unit, as well as a live band, and to date they have a grand total of 23 full-length recordings to their name. "Arsis" appeared in 2014, self-released by the band.




"Arsis" comes across as a strong and well developed production by a veteran band that is very much aware of what they want to accomplish and how to go about doing so. Symphonic progressive rock is the style explored, with a distinct foundation on piano motifs and with a sound, style and especially approach that makes this a production I feel should have a strong appeal to fans of Camel, and then those who enjoy the band's earlier albums first and foremost.
Olav Martin Bjørnsen