Desde Turquía con amor, vuelven al blog estos tremendos turcos que siguen la tradición dejada por bandas como Pink Floyd y Eloy entre otros, creadora de un rock psicodélico influenciado en el pasado pero con los pies bien puestos no solo en el presente sino también en su lugar de origen, ya que los motivos orientales en las composiciones revelan su procedencia. Uno de los mejores discos de rock que salieron el año pasado, y no puede quedar fuera de este listado de maravillas que es el blog cabezón.

Artista: Nemrud
Álbum: Nemrud
Año: 2016
Género: Rock Psicodelico / Space Rock
Duración: 49:08
Nacionalidad: Turquía
Lista de Temas:
1. Gods of the Mountain
2. Lion of Commagene
3. The Euphrates
4. Forsaken Throne

Alineación:
- Mert Göçay / guitars, vocals
- Mert Topel / keyboards
- Levent Candaş / bass
- Mert Alkaya / drums


Otra vez estamos haciendo el primer comentario en castellano de un álbum. Y ojo que incluso no hay muchos comentarios en inglés...
Nemrud logró construir su sonido progresivo único y seguir evolucionando ese sonido en cada álbum que lanzaron. Sus 3 álbumes comparten algunas características comunes, como las composiciones largas e hipnotizantes, que incluyen grandes pasajes instrumentales y un escaso número de canciones incluidas en cada uno de sus álbumes. Y si bien es cierto que toman muchos elementos ya presentes en sus discos anteriores, los tipos no se quedan en terreno cómodo y conocido sino que tambián van por más, hay varias incursiones en el terreno del metal, con riffs distorsionados y machacantes y doble bombo, también hay zambillidas en el sonido electrónico, más elementos sinfónicos y en varios terrenos más, pero sin salirse nunca de su camino... pero no me adelanto que voy a mencionar las características de cada tema.
Ahora aparecen con un álbum conceptual en el que las 4 larga canciones se entrelazan conceptualmente y musicalmente, formando una sinfonía de 4 movimientos. En realidad, hay muy poco que se asemeja a la estructura tradicional y todo unido como una sola pieza, son composiciones completas, con un carácter común.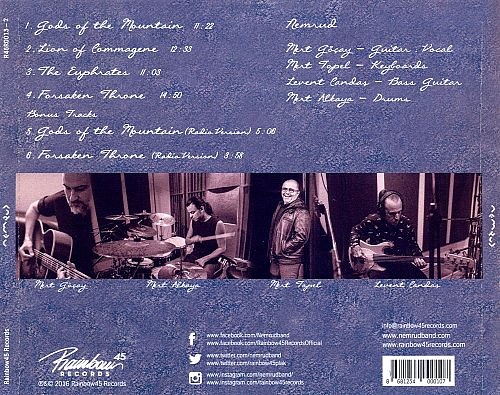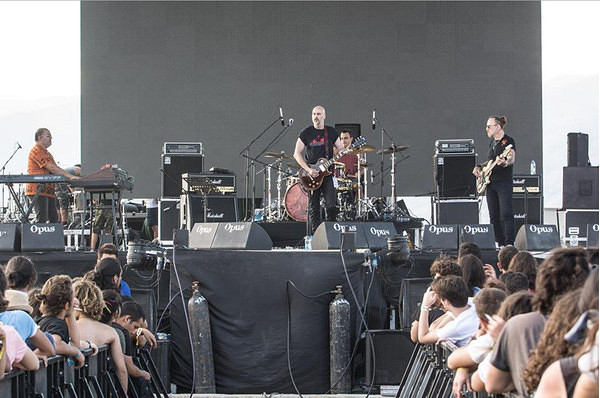 El álbum se abre con "Gods of the Mountain", uno de los mejores ejemplos de psicodelia, como Eloy o sus compatriotas Asia Minor lo hicieron en el pasado, con una excelente guitarra emocional, progresando maravillosamente hasta el comienzo de las voces sobre armonías increíbles, con un gancho de coros pegajosos que se instalará en tu cerebro después de unas pocos escuchas. "Lion of Commagene" comienza un ritmo constante y algunas gloriosas guitarras y es ahí cuando el sonido del teclado florece. Luego se asienta en un motivo de guitarra limpio y obsesivo con voces sobre el órgano de la Iglesia. Sonidos suaves de Hammond que encapsulan en una atmósfera a lo Pink Floyd. El estado de ánimo oscila entre una tensión dramática y una emoción muy bien lograda al final.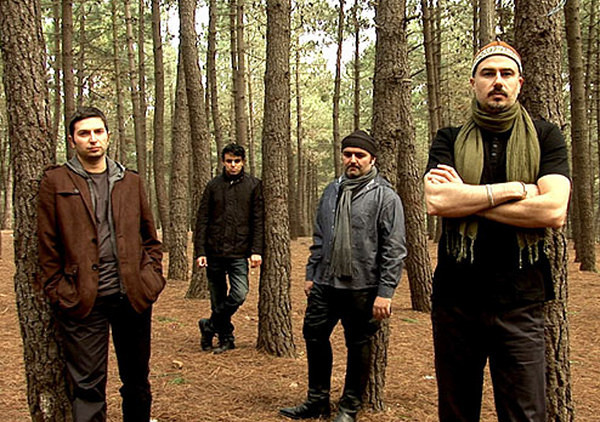 Le sigue "The Euphrates" que es una de las piezas más bellas de Nemrud, elaborada a la perfección fluye entre el cambio estructural y toda la banda toca con sus mejores habilidades. Incluye una sección que brinda un excelente trabajo de guitarra acústica que sirve como sección rítmica principal de una línea que es dirigida por teclados sobre el sonido de la batería. La música se convierte en pasaje tranquilo pero luego se mueve en arreglos más complejos y dramáticos. El solo del teclado enriquece las texturas de esta pista, ya de por sí sumamente agradable.
El álbum termina con "Forsaken Throne". Es un gran final, con los pasajes instrumentales típicos de los turcos. La música evoluciona en otra dimensión, con una segunda sección que es realmente un hermoso buceo a una síntesis de música folclórica y rock sinfónica emulando música clásica con énfasis muy poderosos, al que le sigue un solo de guitarra magnífico, con líneas de bajo densas y sólidas combinadas maravillosamente con trabajo de la batería y riffs de guitarra. La música fluye suavemente. Estructuralmente, esta épica comprende varias formas de música con una combinación equilibrada entre puntos altos y bajos. En algunos segmentos hay matices atmosféricos combinados dinámicamente, y aquí Nemrud volvió a mostrar una nueva definición de su sonido, un nuevo alcance que quizás vuelvan a explorar en un futuro.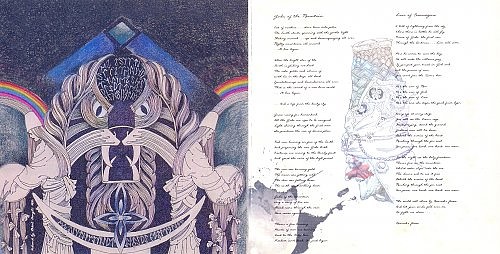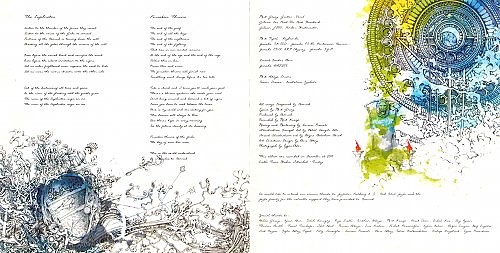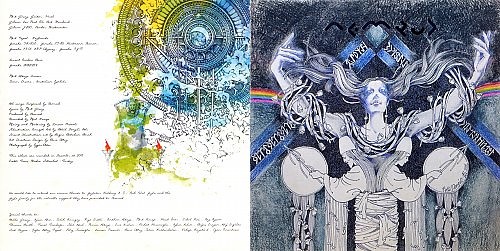 En general, este disco homónimo es un álbum muy bueno, pero quizás si tienen muchos avances en cada uno de sus trabajos, para mí no logra la perfección de su anterior trabajo, aunque a su vez suenan más compactos y desde este disco se vislumbra el camino por el que seguramente va a transitar la banda: explorar nuevos sonidos desde su propio estilo. Tiene mucha calidad y definitivamente este disco podría encajar muy bien en una lista de reproducción junto a cualquier álbum de Eloy, y a cualquier persona que le gusta este estilo de música definitivamente le va a gustar.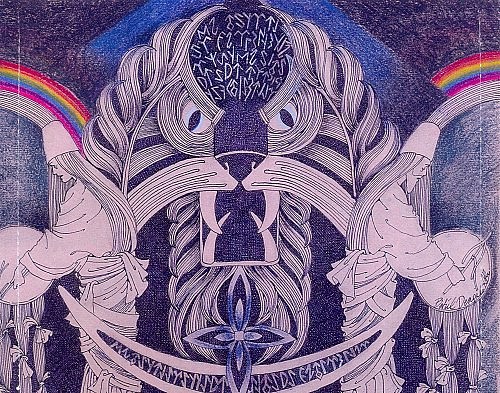 A pesar de su estilo en más o menos el mismo como en sus álbumes anteriores, me atrevo a decir que este álbum suena más maduro y más sofisticado, y parece que los miembros de la banda mejoraron su técnica y ganaron más confianza en comparación con los álbumes anteriores. El único punto débil que encuentro es la voz, pero es algo que te acostumbras y deja de molestarte después de un par de veces que lo escuchas. Con cada escucha el álbum crece, se comienzan a notar más y más detalles y giros musicales que no se ha notado antes, y eso es sin duda algo por lo que debemos felicitar a la banda, porque significa que estos muchachos prestaron mucha atención en los detalles, e hicieron un muy buen trabajo a nivel compositivo y de arreglos.
Sin demasiadas pretensiones, limpio y emotivo. Rico sin ser demasiado bombástico. Yo lo llamaría uno de los mejores lanzamientos del progresivo moderno, donde las influencias de Pink Floyd, Eloy, Asia Minor y hasta Camel son innegables, y la banda no intenta ocultarlas, completando un disco muy rico y sólido, altamente recomendable y ue nos permite intuir que estos turcos aún tienen muchas cosas para ofrecernos. Que sigan así.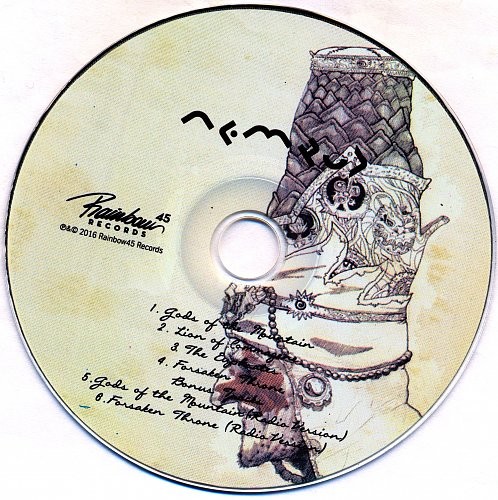 Y no se lo pierdan... otro gran disco en el blog cabezón!