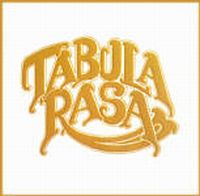 La Pricesa Vicky nos presenta ahora el disco homònimo de Tabula Rasa, siguiendo con nuestra saga de rock progresivo finlandès. Muy fresco, de muchísima calidad y con un sonido definido claramente como finés; rock progresivo con mucho folk, delicado y suave, alegre y extremadamente melódico. Como dice Vicky, especialmente recomendado para fans de Jethro Tull, Camel o Gentle Giant.
Artista:
Tabula Rasa
Álbum: Tabula Rasa
Año: 1975
Género: rock progresivo
Duración: 39:49
Nacionalidad: Finlandia
Lista de Temas:
1. Lähtö
2. Miks' ette vastaa vanhat puut
3. Gryf
4. Tuho
5. Tyhjä on taulu
6. Nyt maalaan elämää...
7. Vuorellaistuja
8. Prinssi
Alineación:
-
Heikki Silvennoinen / guitar
- Jukka Leppilampi / vocals
- Tapio Suominen / bass
- Asko Pakkanen / drums
- Jarmo Sormunen / flute
- Jim Pembroke / piano
Hoy les presentamos a Tabula Rasa, banda finesa de Kangsala formada en 1972 por el guitarrista
Heikki Silvennoinen, el baterista Asko Pakkanen, y el bajista Tapio Suominen
.
Tabula Rasa fue otra de las grandes bandas finlandesas de la época, a pesar de que muchas veces pase desapercibida al ser eclipsada por otros grupos y músicos como Tasavallan Presidentti, Wigwam, Haikara o Pekka Pohjola (por mencionar algunos). Al igual que estos últimos (salvo por Haikara), también sus discos fueron publicados por el legendario sello Love Records (especializado en bandas finlandesas de rock, principalmente, jazz, música étnica).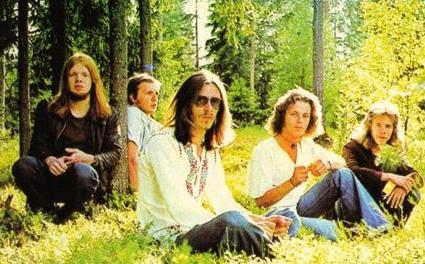 Para este primer trabajo, completaron la formación del grupo Jukka Leppilampi como vocalista, Jarmo Sormunen en la flauta y Jim Pembroke en el piano. Además,
Mikko Alatalo cumplió el papel que ocupaba Peter Sinfield en King Crimson, colaborando con la parte lírica.
Ya en el segundo disco, Ekkedien Tanssi (1976), esta formación cambiaría. Jarmo Sormunen abandonó la banda, mientras que Jukka Aronen reemplazó a Asko Pakkanen. También el tecladista Jarno Sinisalo reemplazó a Jim Pembroke. Además, el cantante Jukka Salmena se encargó de la parte vocal en las dos últimas canciones. Cabe destacar que el gran organista Jukka Gustavson (Wigwam!) no sólo participó como invitado sino que también co-produjo el álbum.
La verdad es que con este disco me lleve una enorme sorpresa. Es un trabajo que sigue sonando muy fresco, de muchísima calidad y con un sonido definido. Se trata de un rock progresivo más suave, con elementos folk, donde cobran especial importancia la flauta y la guitarra, siendo los principales motores creativos. Una característica es lo extremadamente melódico que es el disco. En general es una música bastante alegre, pero aún cuando toma un carácter más bien melancólico, no pierde esa esencia tan dulce y emotiva.
Así que a disfrutar de este lindísimo y delicado disquito, no tiene desperdicio!!!
Es especialmente recomendable para fans de Jethro, Camel o Gentle Giant :D.
Algunos comentarios más:
"First album of a quintet that produced two symphonic prog albums in the mid-70's, their self-titled debut being released in 75 on the Finnish legendary Love Record label . Lead by Leppilampi and guitarist Silvennoinen, the band developed a fairly conventional and calm progressive rock, sounding a bit like Italian bands - despite the very different language, JJ's vocal delivery is somewhat similar to a lot of the Peninsula's prog, further enhanced by a melodic flute, courtesy of Sonmunen.

As hinted above, their very symphonic-styled prog is nothing really groundbreaking or even exciting, so we're light years away of Haikara's two albums, Tasavallan's Lambertland or Wigwam's Fairyport or Being. Don't let this deter you from investigating if you're into relatively soft prog rock, somewhere between Camel, Fruup, BJH or the aforementioned Italian classic groups like PFM or QVL. Of course, the flute will also give it a Tullian touch, but the quintet's music never reaches the brilliance of Jethro's. Four rather-wise tracks per side, none standing out from the rest, and none reaching epic sonic proportions. Just average and honest symphonic prog, but nothing that will be making you write letters home either.
Btw, at the time of reviewing, I was only able to get my hands upon a Japanese label pressing of both of TR album, but I can't imagine that Love Records will not reissue these two albums in the not-to-distant future. So I'm not sure that the album's sleeve was as bland as this CD version, or whether it was a gatefold or not. There is a painting of a nude female walking away in what seems to be a primitive world, and I supposed that it refers to the album's musical or lyrical content. In either case, TR's debut is somewhat interesting in the Finnish landscape, but mainly because it sounds exotic ? and not local. Good symphonic genre consolidation for your shelves at best, but nothing essential, really."
Sean Trane
"After all this is one of the best Finnish prog albums (I give it 3,5 stars - I wouldn't give five to ANY, I'm afraid). Others have compared it to Camel and Focus, and I agree, but I add that Focus never composed as good and exciting prog songs (it's the flute that makes the comparison). Not a masterpiece, though. Some of the 8 tracks are mediocre, but I like very much 'Gryf', 'Vuorellaistuja' and 'Prinssi'. You can sense some kind of spiritual level on lyrics and music as well, but that's not a fault. Jukka Leppilampi's tender voice suits OK to the softer side of Tabula Rasa but worse in more rocking numbers. The album as a whole is played very well but highlights are quite few. From a progressive point of view the best is 'Vuorellaistuja' (Sitter on a mountain) with a delicious faster instrumental section, where the flute really shines. 'Prinssi' is the most calm and melancholic little ending piece. _______ Tabula Rasa's second and last album is less interesting... (PS. Heikki Silvennoinen is nowadays better known from a TV-sketch series Kummeli, but he's a great guitarist, and also the main composer here.)"
Matti
"In the Nineties the Japanese label Spring Song Corporation released a lot of fine progrock bands under the name of the European Rock Series, from Step Ahead and England to Il Balletto Di Bronzo and Earth & Fire. This debut-album is from Tabula Rasa, a band that was rooted in Finland, known as 'The Land Of The Thousand Lakes And The Million Mosquitos'! Most of the songs are raw, mainly due to the fiery guitarplay play from Heikki Silvennoinen. Another strong element is the flute play like in "Gryf" and Vuorellaistuja". More mellow are "Tubo" (dreamy vocals and delicate pinao) and "Prinssi" (sensitive piano and electric guitar). In fact the music from Tabula Rasa is very melodic, often culminating in pleasant guitar - and flute duets, evoking Jethro Tull and Camel."
erik neuteboom
"This mid-1970's Finnish prog release might be a nice record to check out for those listeners, who like Uriah Heep, Jethro Tull, and don't mind lyrics being sung in Finnish. The band was signed to Love Records, and thus got good changes at the local markets. The texts are quite good passionate writings of Mikko Alatalo, who has had a successful popular music career (not referring to my own tastes with this claim). The melancholic ballad "Gryf" is my favorite track from this record and also from the band, as I felt their following second album floating to core of boring mediocrity. The guitar player Heikki Silvennoinen is a really talented musician, and he has worked as a professional musician and as actor after his commitment to this group. A hopeful human touch elevates from this charming little album, which however did not stand the test of time for me, being seen to spin on the turntable really seldom."
Eetu Pellonpaa
"Finland didn't father as many great bands as Sweden but the legendary "Tabula Rasa" is still worth a listen. Even more: a lot of your attention.

If you like some Tullian sounds, this effort might well suit your taste. From the wild opener "Latho" to the melodic "Miks' Ette Vastaa Vanhat Puut" your faithfully is charmed. Fine fluting and melodic vocals (although not understandable for my ear but it doesn't matter) are the attractions of this mellow song.

This album is almost all of symphony and beauty. Sweet compositions, delicate keyboards are the union for "Tuho".

The mix of music featured can be rather disturbing: from wild and rocking during "Gryf" to tranquil and peaceful music à la "Fruupp" indeed (as some of my fellow colleagues did mention during their reviews) during most parts.

I quite like this album, not taking it as a masterpiece into account; because there is a flaw like the popish " Tyhja On Taulu"

Within instants, the band can revert to a much more complex, almost Crimsonian sound. Such is the very good " Nyt Maalaan Elamaa". Wild guitar, delicious flute, severe bass and gorgeous keys. Do you need anything else???

Some folkish sounds are also available while the long " Vuorellaistuja" is being played. Again, vocals are quite moving (even if I don't grab a word). And what to say about these magical and very much "Genesis" oriented musical parts! Great moments of music for sure.

Even if the wah wah guitar feature sounds a bit old fashioned, it is always a pleasure to listen to such a good piece of guitar work. And what to tell about the expressive flute part? This song is for sure the absolute highlight from this release.

Four stars for this beautiful and melodic work."
ZowieZiggy
Si no sabés cómo acceder al link, acá está todo explicado.