Artista: Enfant
Álbum: Ellipsism
Año: 2015
Género: Rock progresivo experimental
Duración: 47:45
Nacionalidad: Bolivia / Argentina
Lista de Temas:
1. Edvarda
2. Gretchen
3. Cristina
4. Camila
5. María
6. Leonora
7. Victoria

Alineación:
José Auza, Ignacio Ponzone, Bernardo Paz, Raúl García, Christian Aillón, Mariano Potichkin, Luis Aranda, Adrián Moroni, Enrique Poppe, Diego Ponce
With:
Alfonso Ugarte, Verónica Pérez


Quizás recuerden a este gran grupo boliviano que ya hemos presentado en su blog con su tremendo disco "Filium.Ex.Machina.", y hace poco salió otro críptico trabajo casi personal de uno de los miembros de la banda: Horuset. Aque que siempre firma: "Libertad y empatía"... ese mismo. Y que ahora parece no formar parte de este nuevo trabajo de la que fue su banda...
La estética de este trabajo recorre las tradiciones de la música experimental del siglo XXI, se pueden apreciar bases de música rock, pero inmediatamente se sobreponen estructuras musicales que se desarrollan en otras direcciones. Llevando a cuestas toda la onda y el estilo de los The Mars Volta pero muchísimo más melancólico, más cercano a el folcklore y la música popular, tras la influencia clara del rock en sus modos y timbres, hay estructuras o manejos de intensidades o ritmos que vienen más de la música contemporánea de tradición escrita, mientras que también hay mucho de canto popular en las melodías.


Enfant is a band from La Paz, Bolivia, formed in 2008. The band released two full-lenght albums, "Filium.Ex.Machina" (April 2012) and "Ellipsism" (July 2015), as free digital releases as well. Enfant is an interesting and pretty experimental band, and i suggested them for PA heavy prog section due to some nice heavy guitar riffs.

En principio debemos aclarar que es algo muy diferente al "Filium.Ex.Machina.", probablemente esa sea una de las premisas más importantes que debemos tener en cuenta, los músicos tratan de ir un paso más allá, probar nuevos sonidos y nuevos recursos. Todos los nombres llevan nombres de mujer, imagino que personas importantes en la vida de alguno o varios de los músicos, mientras que la tapa es un retrato de la combinación de varias mujeres, tipo la novia de Frankestein. El nombre del disco tomado de "The Dictionary of Obscure Sorrows" de John Koenig. "Un día, Koenig se aburrió de no poder describir ciertas sensaciones con la precisión que él quería. Decidió crear palabras y así llegó a tener un diccionario, se refiere a la tristeza que siente una persona cuando se pregunta "¿qué hubiera pasado si...? Eso es, en pocas palabras, lo que significa el nombre del disco, una angustia ante lo que no pasó y podría haber pasado (o podría pasar). Son ese tipo de angustias que te obligan a crear".



En esta nueva producción participaron una diversidad de músicos de Bolivia y Argentina, en total 12 intérpretes y compositores trabajaron en la grabación de este material, ellos son: Raúl García Posse, Luis Aranda, Enrique Poppe, Adrián Moroni, Mariano Potichtkin, Christian Aillón, Ignacio Ponzone, Diego Ponce, Bernardo Paz y José Auza. Más dos invitados: Alfonso Ugarte y Verónica Pérez.
La mayor parte de este trabajo fue grabado en los domicilios particulares de algunos integrantes de Enfant, con equipos simples, además usaron ambientes distintos a través de un proceso muy relajado ante el "error" de grabación.
Según lo que comentó Auza: ""Algunos de los músicos –en Argentina– decidieron usar equipos más profesionales. Pero, al final, casi todos terminamos grabando en nuestras casas, lo que lo hace más íntimo y claro para nosotros. La mezcla la haré igual en casa y la masterización se hará en un estudio pequeño, pero con lindos resultados".


Nada puede ser tomado de manera literal en Ellipsism, el nuevo disco que en estos días Enfant ha liberado al cibercosmos para todos los usuarios de la red.




Si algo caracteriza a este trabajo es lo que se sugiere y no lo que salta a primera vista. Es por esto que las ilustraciones de Rosemary Mamani, desde la portada, nos convocan a buscar lo que pueda esconderse tras la propuesta musical de Enfant: lo que llama a ser explorado, lo que se descompone tras lo perceptible.




Y es que Ellipsism no es para nada un disco complaciente —y en esto coincide con el resto de la producción del colectivo "El otro baile". Ellipsism es un cuerpo lleno de precipitaciones rítmicas, de ataques violentos que sacuden, que penetran, que rompen y que luego dan paso a una extraña paz que tiene que ver más con luces opacas, presencias como fantasmas, sombras cibernéticas, apariciones, destellos, soledades, invisibilidades.




Enfant ha logrado así —aunque suene a cliché— un extraño artefacto sonoro que a pesar de haber sido armado en diferentes escenarios, desde diversas sensibilidades, logra unidad y trabaja muy bien con los vacíos, con los silencios, que son los que al final componen una obra de arte y hacen visible el determinado espíritu de una época. Un espíritu que yo creo advertir en esta generación de artistas/exploradores/viajeros.




En este trabajo vemos cómo las diferentes preocupaciones que han llevado adelante estos jóvenes músicos, en los últimos años, penetran el material sonoro de Ellipsism: su acercamiento a la música experimental, al rock (como matriz), a la música nativa boliviana y a lo popular entendido como lo que se extrae de las sensibilidades erigidas por el mercado común musical, al que lamentablemente ya nos tiene acostumbrados la mayoría de artistas de la escena nacional.




Es la violencia en soledad (en lo que pudo haber sido) lo que nos plantea Ellipsism; pero es en esa violencia angustiosa, esa violencia encarnada en una imagen de mujer, con nombres de mujer, donde se condensan todos los sentimientos que hacen que el arte sea arte. No existe ninguna forma de complacencia en el disco; todo lo contrario, se da una exploración descarnada, visceral de nuestra naturaleza, una aplicación de todos los recursos disponibles para poner en el escenario de la vida todas nuestras miserias, temores y fortalezas.




Nos adentramos, entonces, en un paisaje musical que de a ratos parece difuminarse (como los cuadros de Mamani) en sonidos caóticos, en ruidos que se entrecruzan y que incluso impiden claridad: la apuesta no es por la luz, sino por la búsqueda en la oscuridad, donde todo se desvanece y es parte del gran silencio universal, allá donde nacen todas las preguntas, no las certezas, no los lugares convenientes para sensibilidades cómodas.




Así, el nuevo proyecto de Enfant propone una otra música que se impone por sobre las estructuras convencionales. La banda apuesta (aunque al mismo tiempo se juegue y exponga) a generar formas musicales transgresoras y hasta obscenas (no olvidemos que etimológicamente lo obsceno es lo que está tras el escenario, lo que no se ve, lo que se intuye como aparataje de la representación artística). Y en este sentido, Ellipsism arriesga a presentarse –desde lo conceptual– como un disco que desentraña los procesos mismos de creación como parte sustancial de la vida, con sus ruidos, arritmias, silencios; pero también con su poética y lirismo descarnados.




Ellipsism, así, repercute en un devenir sonoro al interior del cual, las variaciones y cortes se dan por las tensiones entre los sonidos, entre las texturas sonoras; o también en la conjunción de tiempos que conforman una cosmética (como búsqueda del orden estructural) del caos de la vida en la música, o de la música para la vida.




Y es que la confluencia de sonidos y ritmos disímiles no hace sino generar preguntas constantes en el escucha. Los tiempos, identidades y espacios trabajados por Enfant –en y desde los sonidos–, reflejan eso que desde lo "normal" tratamos de esconder, que desde la música convencional hemos naturalizado, y que en el fondo no es sino la confrontación vital de los cuerpos sonoros.




La apuesta de Enfant se torna desde esta perspectiva política: un manifiesto musical, un disco que incomoda porque así tiene que ser, porque así ha sido concebido. Y eso es lo que en verdad pretende Ellipsism, tratar de llevarnos tras el escenario, donde las cosas son otra cosa, donde la vida se descompone, donde el arte erige su Imperio.




Es un alto riesgo, es cierto, pero alguien tenía que asumirlo.
Alex Aillón Valverde

Aclaro que el colectivo El otro baile es la raíz de donde se desprenden varios proyectos musicales que han sido importantes para la escena boliviana en los últimos años: Taki Ongoy y Nonsum además de los discos solistas de Nicolás Uxusiri y Christian Aillón entre otros. Parte de él es Enfant. Esta producción es parte de un movimiento cultural boliviano que ha dado frutos artísticos con una muy buena recepción del público y la crítica periodística. Se trata de un emprendimiento cultural en el que participan diversos artistas de Bolivia que desarrollan sus trabajos de forma autogestionaria. Una de las características es que todo el material producido se puede descargar de forma gratuita en internet.



El disco está hecho de tres canciones (piezas) que los músicos han ido rompiendo y volviendo a armar una y otra vez hasta encontrar exactamente lo que buscan. El resultado es un disco que tiene siete partes. Y no es casual que el trabajo tenga aires de Proyecto Quasar, ya que varios de los músicos de dicha agrupación están presentes en éste disco.




Si te interesa saber qué es lo que se está haciendo en latinoamérica en materia de música experimental, no podés dejar pasar éste disco. Y tampoco si te gusta la buena música, ya que el disco está muy bueno, muy buenas instrumentaciones e interpretaciones, y que tiene muchos elementos étnicos y folcklóricos. Se los recomiendo plenamente, repito: muy recomendado! Y para finalizar, terminamos las entrada al grito de "libertad y empatía". Suena lindo.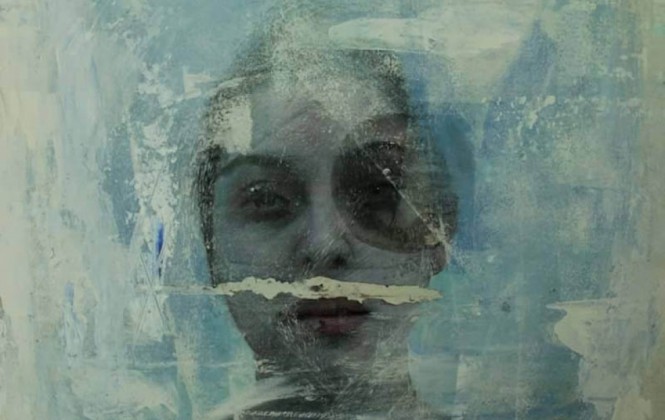 Facebook