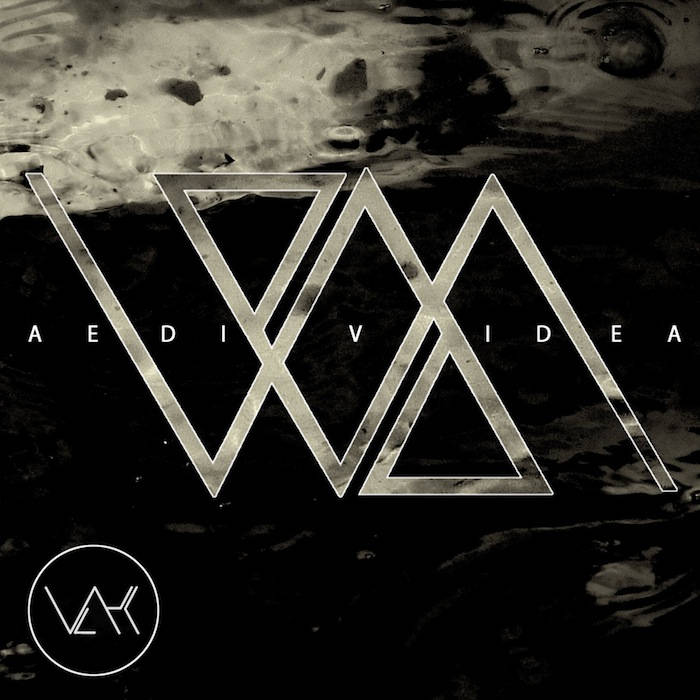 Otro genial disco que aterriza en el blog cabezón, esta vez el Mago Alberto nos comparte un discazo de una genial agrupción francesa, otra joya desconocida que hace su aparición en el blog y lo hace por la puerta grande, y que no puedo hacer otra cosa que recomendárles encarecidamente que lo escuchen y conozcan. Zeuhl de la vieja escuela pero en los tiempos de hoy, para oídos expertos, o para espíritus jóvenes repletos de búsqueda musical, VAK los va a mantener un buen rato con los oídos ocupados, otra gran aventura que te propone el blog cabezón.

Artista: Vak
Álbum: Aedividea
Año: 2015
Género: Zeuhl / Avant Prog
Duración: 58:40
Nacionalidad: Francia
Lista de Temas:
1. IJKL
2. Aedividea
3. Alzh
4. Zeom
5. Ellien
6. Periscopy

Alineación:
- Aurélie Saintecroix / vocals
- Thomas Bourgenot / guitar
- Alexandre Michaan / keyboards, synthesizer
- Juliette Drignyc / flute
- Franck Varnava / bass
- Joël Crouzet / bass
- Vladimir Mejstelman / drums


Magnífico álbum capicúa, auténtico y con sonidos retro, con un gran trabajo en la batería, ritmos exaltados, guitarras y riffs cercanos al metal, muchas veces la melodía es liderada por la flauta lúdica, mientras que la voz parece un quejido armónico; hay un par de peculiaridades que conforman el carácter específico de música de VAK, y podríamos seguir citando características propias de la banda, el tema es que dentro del Zeuhl, "Aedividae" ofrece un giro al Zeuhl clásico, todo eso está muy bien hecho, dedicado y presentado brillantemente en temas variados. Aquí las palabras del Mago Alberto, que es quien nos trae este notable trabajo, uno más para la Biblioteca Sonora:


Banda nueva francesa con el condimento típico de la estela dejada por Magma y su ya típico Zeuhl, muchachos que se las traen, y eso se percibe desde el primer fraseo de bajo de inicio de este trabajo, dos elementos bastantes particulares definen un poco el estilo de la banda y es la flauta traversa y la voz de Aurélie Saintecroix, es decir, dan un acento particular a la pared de riffs típicos del estilo musical antes mencionado.




Acá todo suena fresco, aún cuando hay mucha melodìa y fraseos intricados, hay diversos matices musicales realmente admirables de guitarra, bajo y batería, que es digno de apreciar. Si hay algo que estos francesitos saben hacer y mostrar muy bien y es que no caen en lugares monótonos, sino que a cada momento te van sorprendiendo con partes muy disímiles entre sí.




Para oídos expertos, o para espíritus jóvenes repletos de búsqueda musical, VAK los va a mantener un buen rato con los oídos ocupados, otra gran aventura que te propone el blog cabezón.
Mago ALberto


Por suerte, hay muchos otros comentarios sobre este disco, porque aunque la banda no sea conocida, sea su primer LP y un disco de difícil acceso, como sucede coon muchas obras de calidad, igualmente muchas personas terminaron escuchándolo y opinando sobre el trabajo, ustedes se deberían sumar a ello:


Ya hacía falta por aquí algo de Zeuhl puro sin disolver. Zeuhl recién horneado pero en esta ocasión hediondo a vieja escuela. Hecho en Francia para que la cuña apriete, Aedividea rebosa de momentos muy familiares para el escucha kobaiano, quien rapidamente se sentirá identificado con el más clásico Magma, Weidorje, Eider Estellaire y hasta Eskaton (lo juro por sus 4 visiones...).
Con el obvio añadido de la tecnología actual, VAK recrea grandes atmósferas de música celestial exquisita y poderosa. Todos sabemos que el Zeuhl es el género progresivo menos popular y que aun con el enorme impulso que el Infernal Machina logró entre los jóvenes metaleros, electrónicos y darketoides, sigue siendo difícil hallar bandas de buenas entretelas. Aquí hay una con futura. Futuro, perdón.
Greco Bastián Después

Y como el Diablo, que dicen que siempre está metiendo la cola, aquí están las palabras de nuestro involuntario colaborador de siempre, sumado a algunos comentarios de terceros:


Hoy se da la ocasión de presentar al grupo francés VAK, cultor de una misión revitalizadora de la tradición Zeuhl. Consistente en Aurélie Saintcroix [canto], Juliette Drigny [flauta], Vladimir Mejstleman [batería], Joël Crouzet [bajo], Thomas Bourgenot [guitarra] y Alexandre Michaan [teclados y sintetizadores], este grupo tuvo su origen en el año 2008 con la mira puesta en aportar granos de arena a la vanguardia progresiva con especial acento en las tradiciones Zeuhl y RIO – predominando lo primero – sin dejar de empaparse del Zeitgeist de las avanzadas jazzera y rockera de estos tiempos. Los referentes tradicionales más recurrentes son MAGMA, ESKATON, COS y WEIDORJE. Definitivamente, el canto de Saintcroix tiene suficiente presencia como para hacerse notar en el entramado instrumental, a pesar de que realza constantemente su faz evocativa. De manera autogestionada, el grupo debutó con un EP homónimo en el año 2012, y dos años más tarde, hizo la primera publicación de "Aedividea", el cual contiene todas las piezas del mencionado EP más material nuevo. Este mismo disco acaba de recibir una segunda edición por vía del sello Soleil Zeuhl Records en el pasado mes de setiembre, y es ahora que recién le hemos podido prestar atención. Este disco ha resultado una sorpresa melómana muy estimulante para nosotros: esperamos poder aclarar este diagnóstico inicial tras haber repasado los detalles de su repertorio.
Ocupando los primeros 7 minutos del álbum, 'IJKL' abre el disco con una musculatura implacable cuya evidente robustez es manejada con exquisita majestad. Prácticamente se trata de un tributo a ESKATON, aunque con un filo rockero mucho más aguerrido que permite que el factor rockero se imponga al elemento jazzero, sin eliminarlo: lo absorbe y le da una orientación centrada en un vitalismo inaudito y gratamente sorprendente. Luego sigue la pieza homónima, que dura el doble. El grupo da rienda suelta a las herencias recibidas de los legados de ESKATON y WEIDORJE, además de incursionar con inquietante seriedad en algunos de los aires de pesadilla vitalistamente nihilista que caracteriza al modelo primigenio de PRESENT y a la prestancia densamente señorial del KING CRIMSON 73-74. Como detalle especial cabe resaltar que la presencia de la flauta ayuda a preservar una aureola etérea que se proyecta concienzudamente sobre el esquema instrumental integral, y lo mismo vale para algunos ornamentos de sintetizador que entran a tallar en algún momento. Con todo, son indudablemente la batería y el piano eléctrico los instrumentos que sustentan el encuadre general. La coda en 13/8 se siente mágicamente seductora. 'Alzh' es otro tema de largas ambiciones: dura poco más de 11 minutos. La misión de 'Alzh' consiste básicamente en retomar las atmósferas y grooves generales de la primera pieza a través del reciclaje de la majestuosidad inquietante de la segunda; de este modo, el grupo termina de reforzar el manifiesto de su propuesta musical. La flauta demora un poco en hacer acto de presencia, pero una vez que lo hace, el ensamble logra completar la magia esencial de siempre. El pasaje final consiste en capas minimalistas que parecen flotar tenuemente hacia lo lejos, como una nube dispuesta a abandonarnos y remontarse hacia el cielo que cubre algún misterioso océano.
'Zeom' nos revela exploraciones sesudas en matices de inspiración post-rockera, las cuales generan relevantes ramalazos de aire fresco al ya bien instalado paradigma sónico en curso. La participación vocal se siente más particularmente intensa aquí que en cualquiera de las piezas precedentes, y lo mismo vale para los riffs, bases armónicas y ocasionales lucimientos solistas de la guitarra. De hecho, las exigencias particulares del momento obligan a la dupla rítmica a exhibir una robustez especialmente contundente. 'Ellien' vuelve al territorio de 'Aedividea' con plena convicción y un pulso tremendamente firme. En todo caso, en medio de la densidad emocional reinante, se nota una cierta aureola de alegría en algunos pasajes recurrentes en 7/8 que sirven para armar el clímax final. COS es una referencia poderosa para las inspiraciones primigenias de 'Ellien'. Cierra el álbum 'Periscopy', pieza que se proyecta hacia los 10 ¼ minutos de duración. Su molde es el mismo de 'Alzh', aunque cabe añadir que el groove jazzero está más pronunciado aquí en medio de un entramado sonoro que ya podemos reconocer con suma facilidad. Las intervenciones vocales aparentemente son más numerosas en 'Periscopy' que en 'Aedividea' o en 'Alzh'; también cabe notar que la labor de los teclados se usa para la edificación de orquestaciones en ciertos pasajes donde hace falta instaurar una meticulosidad renovadora en el desarrollo del motif central.
Así fue nuestra experiencia de descubrimiento de VAK, un ensamble francés al que vale la pena tomar muy en serio y seguir la pista en futuros trabajos que nos pueda tener reservado el destino melómano. "Aedividea" es un disco que recomendamos sinceramente al 100%.
César Inca
VAK es una banda joven parisina fundada en 2008, que se estrena con su primer disco Aedividea, publicado a principios del pasado mes de septiembre. En realidad no se trata de un trabajo de este 2015 como tal, sino de una recopilación de temas aparecidos en dos EPs anteriores: Vak, publicado en 2012, y Aedividea, de 2014.
VAK practican un rock experimental bastante cercano a las corrientes Zeuhl o RIO, de influencias jazzísticas reducidas, pero incorporando matices del post-rock, del space-rock y del metal, lo que genera una mezcla bastante interesante. No es difícil adivinar que del grupo del que se nutren principalmente es de Magma. De hecho, el miembro fundador es el batería, como suele ocurrir en muchas bandas de este subgénero, y se le nota la influencia de Christian Vander. Al batería, de nombre Vladimir Mejstelman, se le unen para completar la formación: Aurélie Saintecroix a la voz, Juliette Drigny a la flauta travesera, Joël Crouzet al bajo (Franck Varnava en los temas correspondientes al EP de 2012), Thomas Bourgenot a la guitarra y Alexandre Michaan a los teclados y sintetizadores.
Centrándonos en lo musical, en líneas generales, esta obra suena a unos Magma de extravagancia diluida, con una sonoridad más cercana al rock. La pomposidad de éstos deja paso aquí a un extra de oscuridad, siendo la sección rítmica igualmente compleja y fundamental en la obra, aunque enfocada de un modo más bien semejante al de Tool. En cuanto a las voces, que son el sello de identidad de Magma y donde reside la principal dificultad para un "escuchante" novel, en VAK se presentan con un uso similar aunque sin articular palabras (ni en kobaïano, ni en ningún idioma), y sirven de apoyo a las melodías de guitarra o teclado, sin entender esto como algo malo o simple, pues la voz es la que da un plus de intensidad expresiva. Por todo lo comentado, este disco puede resultar especialmente útil para aquéllos que quieran adentrarse en el universo Zeuhl, pero que todavía les resulte algo indigesto.
El disco abre con 'Ijkl', mostrando ya desde el principio el peso de la base rítmica y las tonalidades oscuras. Comienza con una contundente línea de bajo en 9/8 a la que se suman la guitarra, la batería y el piano eléctrico para definir rápidamente el sonido del grupo. La voz de Aurélie Saintecroix aparece más tarde para realzar a las melodías del teclado o de la guitarra, siguiendo sus mismas notas. Hacia la mitad del tema, teclado y voz comienzan a repetir insistentemente una misma nota, siguiendo un ritmo aparentemente aleatorio. Este paisaje histérico e inquietante sirve de base para el original solo de guitarra que se desarrolla hasta el final de la canción, y que da paso a un potente riff de guitarra, otra vez en 9/8, y a un corto solo de teclado. La pieza se termina con un ambiente tranquilo a la par que siniestro. Buen tema de inicio, pues muestra brevemente todos los terrenos en los que se puede mover la banda.
El segundo corte es el más largo de todos, con 14 minutos, y el que da título al álbum, por lo que se puede suponer que estamos ante uno de los temas más importantes. Comienza con un pasaje bello y tranquilo, adornado por una excelente melodía de la flauta travesera. En este tema, el uso de la voz es bastante más parecido al de Magma, sobre todo en las secciones más rápidas. Un intenso solo de flauta ocupa la parte central del tema, todo acompañado siempre por una exquisita batería, tocada con un gusto tremendo. El final es bastante más común, pero no por ello peor. Efectivos riffs de guitarra, potentes sintetizadores, y otro final tranquilo, hipnótico y bellísimo, a pesar de la complejidad rítmica.
Nos encontramos ahora ante 'Alzh', tercer tema y uno de los más impactantes. Una breve y calmada introducción precede a un corte abrupto, a partir del cual el tema se convierte en algo trepidante. Potente base rítmica y rápidos teclados acompañan a otra genial aparición de la flauta. En el tercer minuto se encuentra uno de los momentos más geniales del álbum: teclado, bajo y guitarra pasan a marcar el compás, mientras la batería se dedica a salirse de tiempo a su antojo y a doblarnos la mente a nosotros, los "escuchantes". Tras esto sigue una potente melodía marcada por la voz, todo en tono muy oscuro. El resto del tema no es menos interesante, y viene marcado por secciones rápidas y más brillantes apariciones de la flauta y de la voz. La outro ambiental viene bien para tomar un respiro, aunque parece demasiado larga para lo que aporta.
El cuarto tema, 'Zeom', es el más cercano al post-rock, por el sonido y la forma de tocar de la guitarra, al menos en la primera mitad, porque la segunda supone otra "explosión creativa", con geniales y extravagantes melodías de flauta, frenéticos ritmos, geniales teclados y otro gran final, con una interesante cadencia en la que los instrumentos se van desvaneciendo poco a poco.
'Ellien', el quinto corte, es el más corto de todos, y uno de los más directos. En la misma línea que hasta ahora, no supone nada nuevo dentro del álbum (ni lo pretende, ni lo necesita). La batería, otra vez, es sencillamente genial, y vuelven a aparecer unas líneas de guitarra propias de otros estilos de rock más convencionales. En la segunda mitad del tema, tras volver a deslumbrar la batería yéndose completamente de ritmo, y consiguiendo crear el mismo efecto que en 'Alzh', hay un solo de teclado muy oscuro y potente, que da paso a otra trepidante sección rítmica, con la que finaliza el tema.
El disco cierra con 'Periscopy', que tras un potente riff inicial, se presenta con una sección muy original y pegadiza, pese a la complejidad rítmica. Esto es algo digno de los más grandes del género. El resto del tema se mueve entre más paisajes oscuros, más brillantes apariciones de la flauta. Un pausado e interesante solo de guitarra sobre unas atmósferas vocales precede a la eclosión final de la obra: un magnífico riff de guitarra en el que el batería (otra vez) se expresa a su antojo, libremente, jugando con nuestra percepción del ritmo.
En resumen, teniendo en cuenta la enorme cantidad de material musical al que estamos expuestos hoy en día, éste es un disco que, realmente, vale mucho la pena descubrir. De vez en cuando viene bien, y hasta es positivo, dejar de prestar un poco de atención a las grandes bandas consolidadas, y escarbar un poco en la superficie de la escena musical para conocer nuevas propuestas, porque muchas veces podemos llevarnos una sorpresa, como en el caso de estos franceses. Y es que es con estas sorpresas con las que uno abre la mente un poco más, y aunque sea inconscientemente, se predispone a ampliar sus horizontes musicales.
Aser Nova Benítez
I was pretty much stunned after my first listen of this album leaving me wondering why this album and band aren't being talked about a lot more than they are. Then I found out it was the fourth highest rated 2015 release on the Gnosis site, and then I discovered that one of my favourite reviewers Tom Hayes had given it 4.5 out of 5 stars and yes I felt vindicated I suppose. VAK are a young band out of France who bring to mind ESKATON, EIDER STELLAIRE and MAGMA. The guitar is a nice touch and it can be aggressive at times. Also the flute is quite prominent bringing to mind DUN at various moments. This album was mastered by Udi Koomran so it sounds fantastic. The keyboardist created the album cover. By the way this album was initially going to be released as two Eps but instead they combined the recordings. I am such a sucker for Fender Rhodes driven Zeuhl but then add some guitar and flute and well I'm in heaven.




"IJKL" has this bass intro as it starts to build. How freaking good is the Fender Rhodes here. The guitar starts to make some noise then the tempo picks up before 2 minutes with the guitar playing over top. Vocals follow and man this reminds me of EIDER STELLAIRE with the guitar and Fender rhodes especially. Fuzzed out guitar after 3 minutes then it settles back but the guitar continues. So good! It turns more powerful then the Fender Rhodes comes to the fore.




"Aedividea" is spacey to start and the flute joins in at 1 1/2 minutes, then drums as it builds. Female vocals 3 minutes in. I love this stuff! It kicks into gear at 4 minutes with heavy guitar expressions eventually joining in. Check out the fast paced vocals too. It does settle back some as the flute plays over top but it's still uptempo with busy drums. A calm before 8 1/2 minutes but then it turns powerful again rather quickly. It settles back 9 1/2 minutes in female vocals and guitar standing out. The vocal melodies and drums sound incredible before 11 minutes then we get another calm a minute later as it turns trippy. Great track!




"Alzh" opens with Fender Rhodes, vocal melodies and drums as guitar melodies come and go. It's a slow burn at this point. The pace picks up with guitar, Fender Rhodes and drums leading the way. The vocals are back before 2 minutes then the flute comes in playing over top. A calm before 5 minutes then it becomes heavier but still a slow burn with vocal melodies and more. A spacey calm of almost silence before 8 minutes to the end. "Zeom" sounds amazing when it kicks into a higher gear 1 1/2 minutes in with the vocals, guitar and drums standing out. The vocals stop a minute later as the heaviness continues but with flute this time. The vocals are back before 4 minutes as it settles down some. A MAGMA vibe after 5 minutes as the flute seems to go in circles with random drum patterns. It picks up some before winding down 8 1/2 minutes in.




"Ellien" is led early by the drums, vocals and guitar as it builds. It lightens before 1 1/2 minutes as the Fender Rhodes comes in. It picks up again then it's the guitar/ piano show after 4 minutes. The vocals are back late to end it. "Periscopy" features some complex instrumental work early on. Vocals before 1 1/2 minutes and these soprano vocals bring a eerie vibe to the proceedings not to mention that it's darker here after 3 minutes. It picks up a minute later as the vocals are replaced by the flute. Check out the drumming before 7 minutes. A calm follows and we get some nice guitar a minute later.




I am so stoked about this record. The first track is like Zeuhl 101 and I love it but the second half of this album especially is quite dense at times and a bit of a challenge which I appreciate. A top three album for me for 2015.
John Davie
The album-length take on Aedividea by Vak consists of material orignally released on two separate EPs - a self-titled release from 2012 and the original "Aedividea" EP. Completists will be bugged by the absence of Reeht, from the Vak EP, an 8 minute track which there would have certainly been room for here, but as it stands I think the running time of this release is just about perfect to satisfy me without making my attention wander, so perhaps leaving it off was the right call. Musically speaking, Vak play zeuhl in a style heavily influenced by Eskaton (and Magma, of course, but everyone who does zeuhl is influenced by Magma) but with a markedly updated sound, especially when it comes to the keyboards.
W. Arthur
Launched back in 2008 by drummer and composer Vladimir Mejstelman, VAK carries the essence of the Zeuhl/Prog genre and following into the footsteps of Magma's music. Their music is a mix of different time signatures, heavy mutation sounds, Jazz, female vocalizations, and the moments of metal thrown in with an Avant-Garde twist to send the shivers down the spine.
Their debut album entitled, Aedividea, which is released on the Soleil Zeuhl label, was originally going to be released as 2 EP's (6 long tracks), but it didn't happen. They recorded the music between 2011 and 2014. And the result is an inyour face jaw-dropping score like no other. Alongside Vladimir who plays the drums on the album, they consider; Thomas Bourgenot on Guitar, Joel Crouzet on Bass, Alex Michaan on Keyboards, Juliette Drigny on Flute, and Aurelle Sainte Croix on Vocals.
Joel's bass resembles the essence of Jannick Top as Alex Michaan carries a little momentum of Mike Ratledge on the electric piano to go into a full throttle momentum. Which is evidential on the 14-minute title track. He and Juliette do this amazing improvisation in the midsection as if they are creating and increasing yet tense momentum to see who will make it into the finish line.
Most of the sounds on here sound like something out of an episode of The Ren & Stimpy Showas if VAK wanted to create something mysterious, hypnotic, and insanity like no other for Ren Hoek to see what he will do next to Stimpy. It's evidential on the last 3-minutes of Alzh.
After the first seven minutes and forty-five seconds of a blistering metallic interstellar overdrive followed by Aurelle's vocalizations, it becomes an eerie and sinister atmospheric finale that Alex Michaan does that he brings a shivering yet quiet noise on the keyboard to create that nightmarish terror for the insane asylum.
The space madness opener between bass and guitar from Joel and Thomas, creates an avant-zeuhl metal adventure through time and improve from Michaan as the three of them create some of punching grooves with stop-and-go moments between Vladimir's drumming and Aurelle's vocals on IJKL. I can also hear the essence of Tool's Lateralus and Undertow-era as it shines brightly on Zeom.
Ellien is a wonderful mixture between the motoring roars of the 1974 period of King Crimson's Red sessions and Henry Cow to go with it as if the two of them did a session together to create a dynamic and ominous fierce sinister sound with a mid-tempo rhythm with some unexpected time changes. The closing 10-minute track, Periscopy is a dystopian nightmare.
This is where VAK go into these haunting structures and it's like the monster is right behind you ready to attack unexpectedly. VAK got those nailed. The spooky vocals that Aurelle in her vocalizations, are both chilling and ominous, it's almost as if the soundtrack of a horror/sci-fi film done by either Argento or Cronenberg had used this score to give it a real jolt of shock and electricity.
I have listened to Aedividea about four times now. And I get scared and spellbound every time I listened to VAK's music. The spirit of Henry Cow and Magma along with King Crimson are in their DNA and in their flesh and blood also. So be prepare to experience the sound and hypnotic beauty of the Progressive-Avant-Garde Rock and Zeuhl Metal sounds of VAK.
Zachary Nathanson
The band from Paris combines zeuhl and a pinch of jazz -rock with 70's progressive rock. Guitar, keyboards, bass , drums, vocals and flute act predominantly in a zeuhl robe. Even if it's often built on complex rhythmic structures , the music always stays melodic without getting imprecise.
The concept is that every track lives from a mixture of a certain lightness or even happiness getting regularly replaced by more intensive dramatic passages .
Undoubtedly Magma and Eskaton are the biggest influences. But the typical rumbling bass sound is omitted here . The female singing lacks the emotional intensity of the aforementioned bands, instead it lifts the compositions with beautiful melodies into dreamy regions. This works best in duet with the flute.
Each track integrates a lot of rhythmic and melodic ideas and variations. Many bands certainly would stretch them out. But VAK's strength is to stay precise and immediately recognizable from track to track, without leaving their typical atmosphere.
siriuspooka

Para resumir, discazo!!! que lo disfruten!

Bandcamp
Sitio Oficial