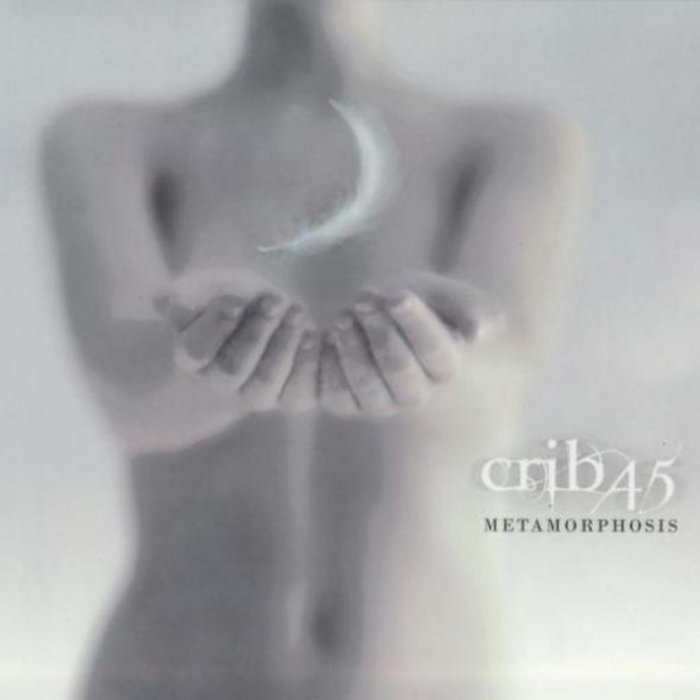 Más sludge metal atmosférico finlandés y del bueno. Y para presentarlo copio una descripciòn exacta: "Crib45 toca una mezcla, fundamentada en el Sludge Metal, de Industrial, Post-Metal, Post-Rock y ambientes experimentales, humanos, sensibles, y sinfónicos. Es un album dedicado al humano, su crecimimiento, sus cambios, su estructura psicológica. Es un nuevo Sludge Metal que esta gritando por ser escuchado". Potente, melodioso y delicado, todo al mismo tiempo, y a veces brutal y otras bucólico pero siempre bello. Con ustedes una rara mezcla experimental que esta desconocida banda ha hecho como ninguna. Otra muestra de la calidad musical proveniente de Finlandia, sea en el estilo que sea. Pedazo de disco, muy recomendado!

Artista: Crib45
Álbum: Metamorphosis
Año: 2009
Género: Sludge metal progresivo atmosférico / Experimental / Post Metal
Nacionalidad: Finlandia
Lista de Temas:
01. The Chant
02. Passage
03. Zahir
04. The Ghosts Among Me
05. Province
06. Beneath The Waves
07. Last Breath

Alineación:
- Teemu Mäntynen / vocals, guitar
- Janne Pappila / guitar
- Antti Hokkala / guitar
- Marrku Nissenen / bass
- Jussi Yrtthiaho / drums
- Maija Sipiläinen / keyboards, vocals
- Salla Mäenpää / cello


Y ya que trajimos a Callisto, no menos atención merece esta notable agrupación. No se destacan por su complejidad (aunque tienen un interesantìsimo juego rítmico) de sus temas, sino por la búsqueda de nuevos horizontes estilìsticos pero sin abandonar la belleza de las melodías aún en las facetas más densas y oscuras.


Nueva sangre para la pequeña comunidad del Sludge Metal. Crib45 toca una mezcla, fundamentada en el Sludge Metal, de Industrial, Post-Metal, Post-Rock y ambientes experimentales, humanos, sensibles, y sinfónicos. Es un album dedicado al humano, su crecimimiento, sus cambios, su estructura psicológica. Es un nuevo Sludge Metal que esta gritando por ser escuchado.
Lobonegro

Es así que les dejamos un disco de escucha fácil pero que va más allá de los estándares y de los clichés, en una simbiosis de estilos donde ya el estilo deja de importar para que el protagonista sea la intención, ese olvidado aspecto de la música (y de la vida) que está oculto detrás de las formas y a veces se confunde con el estilo. La intención es la que se oculta a veces en las mentiras de los polìticos engañosos, en el amor, en la amistad, y en cada acto humano... es lo mejor y en lo peor del ser humano y del Universo. El nacimiento de la Vida y la destrucción cósmica de un agujero negro. Y cuando en la música se logra saltar por entre los estilos queda la intención desnuda como último despojo dentro del reino del sonido. Algo así tenemos aquí.
Así que no les hablaré de los cambios del ritmos, del baile sonoro, del llanto del cello, de la base rítmica... este es un disco donde pueden sentir el alma que se esconde detrás de su música, donde pueden sentir la vida y la muerte que se manifiesta sin importar frontera alguna salvo la que nuestras limitaciones nos impone, salvo nuestras propias fronteras.

Todo eso me parece sentir (no escuchar) cuando disfruto de discos como estos, sencillos, directos, pero con una profundidad que nos permite bucear en nuestra propia alma y quizás (y ojalá) hasta romper con nuestros propios lìmites. El disco me parece brutalmente hermoso, algo así como su tapa, y se los recomiendo mucho mucho.
Nada más de mi parte.


Crib45 is an experimental alternative metal outcome of what started out as a grunge band, but evolved into a collective group of musicians sharing one vision. An collective group of minds sharing one voice. In shorter terms and most importantly, an collective. Like every working group of musicians, there are always a driving force behind it, that keeps everything going. In Crib45 that force is the core that consists 7 constant members and around that core there are group musicians that variates based on the purpose and event. Crib45's core contrives from Janne Pappila, Jussi Saarelma, Sami Kurppa, Jussi Personen, Filip Franck, Teemu Mäntynen and Ville Suovaniemi. Around that core, the collective builds up from Antti Hokkala, Maija Sipiläinen, Salla Matusiak and varying musicians that passes the torch forward to next one. Since there are more than one path to travel, we feel that Crib45 shouldn't be tied down under one acquired band form, just like the music shouldn't be tied down under acquired verse-chorus form. At the same time we are not trying to invent the wheel again, but just trying to explore different paths while traveling our journey. After 10 years since the birth of the origin grunge band, our journey is still in prologue. Much is yet to come and new grounds waiting to be explored...
This is an old album from 2009 by an underrated band and took the chance to upload it as the band released it on bandcamp.
Nordsee

Si lo quieren escuchar completo, aquí está su espacio en Bandcamp. Otra sorprresita más que marcha a la Biblioteca Sonora.
Espero les guste, y también espero tener tiempo como para traerles alguna deliciosa sorpresita más...