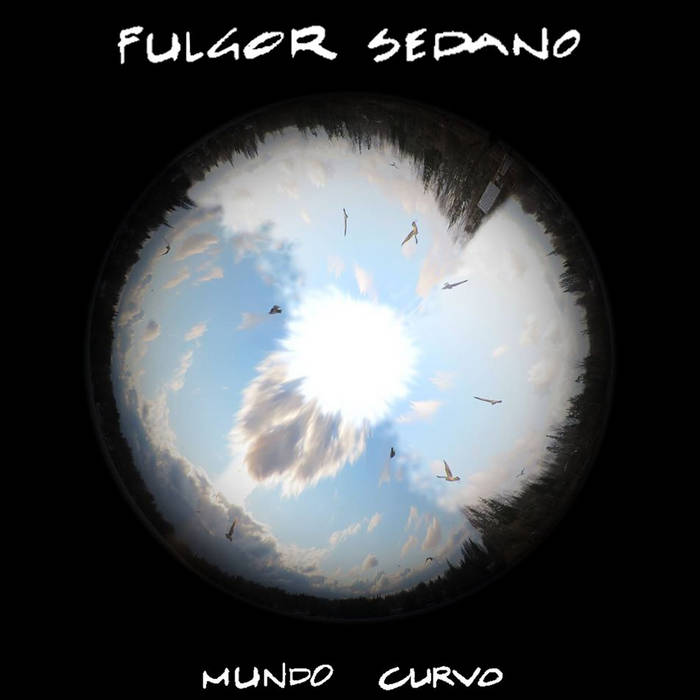 También revisamos el under peruano, que también tiene sus florecientes bandas,

Artista: Fulgor Sedano
Álbum: Mundo Curvo
Año: 2015
Género: Rock progresivo / Neo progresivo sinfónico
Duración: 39:13
Nacionalidad: Perú
Lista de Temas:
1. Introduccion
2. Mundo Curvo
3. Incolores
4. Infernaculo
5. Flor Gris

Alineación:
- Romulo Polastri / Guitar, Vocals
- Paul Stockholm / Vocals
- Juan Velasco / Bass
- Alfonso Montesinos / Keyboard
- Andres Borasino / Drums
Colaborations:
Tavo Castillo - Flute (Infernaculo)
Christian Van Lacke - Vocals



Desde Perú también nos han visitado para que presentemos su disco, la banda se llama Fulgor Sedano y el disco "Mundo Curvo". Siguiendo en el camino de los grupos de rock progresivo que valen la pena, encontramos un muy buen álbum. En primera instancia, no hallamos datos en la web sobre estos músicos, y en realidad fueron ellos los que dieron con nosotros. Mediante una esta grabación, nos entregan un total de cinco temas, algunos de ellos formidables. Todo el conjunto es sumamente disfrutable, haciendo gala de buenas melodías, donde todos los músicos participan por igual.


Formed in 1992 in Lima Peru. Influenced by Yes, Genesis, Seru Giran. Paul Stockholm (vocals, keys), Juan Velasco (bass), Romulo Polastri (vocals, guitar) Andres Borasino (drums). In 1994 Paul leaves the band and is replaced by Alfonso Montesinos (keyboard) and Lalo Williams (vocals). 1996: The band splits. 2013-15: now living in 3 different countries, they make this record Mundo Curvo.
Fulgor Sedano

Vaya grata sorpresa que nos hemos llevado con Fulgor Sedano, una banda que consiguió atrapar toda mi atención con su maravillosa música. El estilo del disco me recuerda a los platenses La Dieta del Worms, la mítica banda neo progresiva cristiana que tan buenos trabajos creara.
Realmente de lo que mas he disfrutado de este trabajo, es su frescura, originalidad y descaro a la hora de ofrecernos un rock progresivo, que a "grosso modo" se podría encasillar en el neo-progresivo, pero mas allá de esta etiqueta, estos chicos peruanos surcan varios estilos con una facilidad pasmosa, desde el Art Rock setentero, el rock sinfónico de unos Genesis era Peter Gabriel, o con el Canterbury de unos Caravan y no falta ni rock progresivo italiano ni ciertas referencias a ELP de parte de su muy buen tecladista. Obviamente el sonido Marillion de la era Fish se distribuye por toda la placa, y no faltan los momentos de Space Rock o de guitarras acústicas.
En definitiva un trabajo fresco, original y sobretodo desenfadado con continuos cambios y algunos altibajos en la producción (cosa obvia para un trabajo grabado sin recursos y a pulmón, como sucede con el 99% de registros de bandas under de todo el mundo) y sobretodo las voces, que si bien tiene buenas intenciones en los arreglos corales, falta un buen cantante en sus filas que aglutine con mayor acierto todas sus ideas.
Algunas composiciones e instrumentaciones son realmente muy compactas, cambiantes y están muy bien armadas, y podríamos decir que el aspecto compositivo es la parte fuerte de éstos muchachos, aún cuando instrumentalmente son muy competentes, crean muy buenos momentos melódicos y también arman buenos climas.
Un álbum que seguro no defraudará a nadie a pesar de sus claras referencias, no obstante hay tantos detalles que desgranar en sus excasos casi 40 minutos, que realmente saben a poco.
Suena muy bien, fresco con buenas ideas, un sonido sorprendentemente maduro, con buenos arreglos, atmósferas y desarrollos instrumentales, y con un debe en la parte vocal que pueden suplirlo con un buen cantante, pero como diría el Bambino: "la base está".
Sin desperdicio ninguno, se escucha un par de veces y ya ingresa en el círculo de los distinguidos. Estupendo disco. Lo único negativo es que su disco no está disponible para su descarga directa.

No dejen de escucharlo, y hasta consideren su compra, porque al menos para mí me ha pareceido un trabajo muy bueno, que sería realmente excelente si no fuese por la (repito) parte vocal. Esperemos que su próximo trabajo tenga la misma calidad musical, más una mejor producción y un buen cantante, porque realmente sería un disco memorable.
Atención con ésta banda peruana, es toda una revelación, y estaremos atentos a ellos. Felicitaciones a la banda, larga vida a Fulgor Sedano!