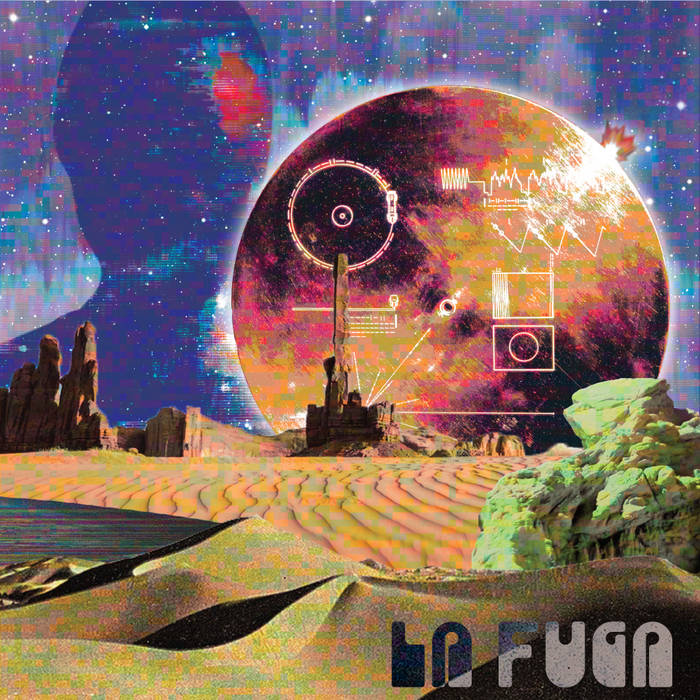 Tropicalia psicodélica o algo parecido es lo que nos propone Van der Vous, grupo brasilero del que presentamos su primer disco, en otra de nuestras ya famosas presentaciones del under de todos lados, y mejor si es del under latinoamericano.

Artista: Van der Vous
Álbum: La Fuga
Año: 2014
Género: Tropicalia psicodélica
Duración: 45:34
Nacionalidad: Brasil
Lista de Temas:
1. What You Need
2. You Know
3. La Fuga
4. Come Alone and Play
5. Cirqué de Julia
6. Mind Changes
7. Behind the Wall of Your Pain
8. I Get High
9. Somehow
10. Back to Reality

Alineación:
- Vitor Matos / Vocal, guitarra
- Luciano / Batería
- Nal Gomes / Bajo
- Gabriel / Synth

Nuestra búsqueda por el under de todos lados no termina, y ahora traemos un bien particular versión psicodélica que viene desde Brasil, con influencias tan variadas como
The Doors
,
The Beatles
,
Pink Floyd
,
Syd Barrett
,
Grateful Dead
,
Jimi Hendrix
,
Cream
,
Led Zeppelin
,
Os Mutantes
,
Júpiter Maçã
,
Gal 69
,
Caetano Veloso
,
Tame Impala
,
The Growlers
,
Ty Segall
o
Mac Demarco
, etc.
Van der Vous
es fuertemente influenciado por la psicodelia y demás bandas de los años 60s y 70s, pero también por la neo-psicodelia actual, y el grunge de la década de los 90s, y el garage actual.

Un grupo que puede llamar tu atención por 45 minutos que es lo que dura este disco, gracias a una psicodelia bien brazuca, estética setentera y ataques de un aire grunge de vez en cuando, en otro interesante disco de la escena under latinoamericana, que siempre da sorpresas.
Una producción independiente de una banda formada en el 2012 en Salvador, Bahia, no sé que intención habrán tenido en el nombre, pero suenan a algo universal, "Van der" me suena a holandés, alemán o de por ahí, pero lo que vale es que esta es música que nace y se siente en el alma, quizás con algún alucinógeno encima pero la verdad ya eso cuenta por cuenta de cada uno, yo no necesito nada externo para sumergirme en un viaje surreal a través de este dipo de música, porque el verdadero alucinógeno ya está en los mismos sonidos.

Aquí les dejo la muestra diaria de lo que se va haciendo en estas tierras perdidas de la gracias de Dios pero no de las gentilezas de EEUU, y por suerte tampoco perdidas de la buena música, que aunque está lleno de producciones independientes no deja de abundar la calidad.

El disco está disponible a través de Bandcamp para su descarga gratuita, disfrútenlo.