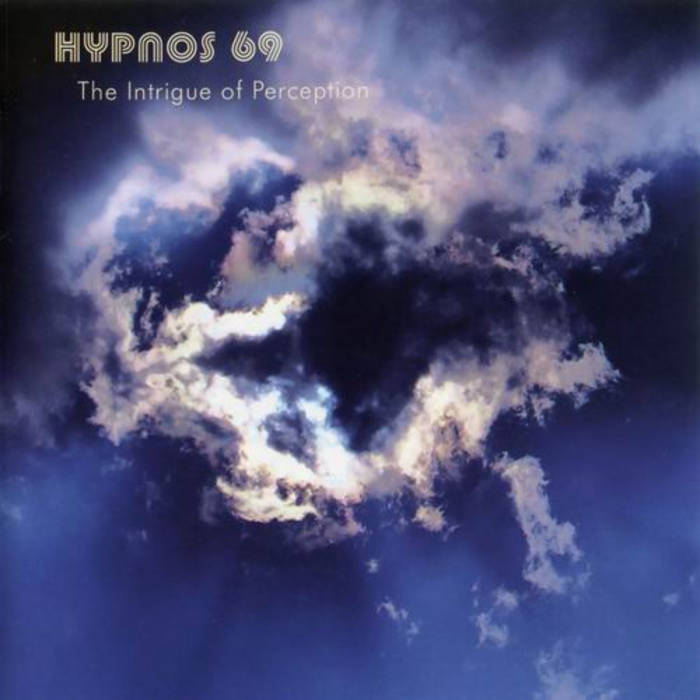 El Mago Alberto nos trae nuevamente a Hypnos 69. Convengamos que no le pueden pedir a este disco que alcance el nivel que luego la banda alcanzaría con el tremendo "Legacy" (uno de los mejores 10 discos de la década según El Mago, y de ésto él sabe y mucho) pero igualmente es un muy buen disco que les recomendamos. Y es que estos belgas son geniales... psicodelia, stoner, progresivo en un disco muy recomendable

Artista: Hypnos 69
Álbum: The Intrigue Of Perception
Año: 2004
Género: Progresivo / Rock Psicodélico
Nacionalidad: Bélgica
Lista de Temas:
1 The endless void
2 Good sinner, bad saint
3 Third nature
4 Twisting the knife
5 Islands on the sun
6 The next level
7 A castle in the sky
8 Islands, reprise
9 Absent friends

Alineación:
- Steve Houtmeyers / electric & acoustic guitars, vocals, theremin, space echo
- Tom Vanlaer / bass, Moog Taurus, Hammond, Fender Rhodes
- Dave Houtmeyers / drums, percussion, timpanis, glockenspiel, KorgMS20, MS50, SQ10
- Steven Marx / tenor & bariton saxophone, Fender Rhodes, Hammond, mellotron, clarinet


La verdad es una lástima haber empezado por lo mejor que tiene la banda y por un disco que difícilmente logren igualar. Eso si es que aún la banda sigue en pie, cosa que desconozco. Este es el tercer disco de estudio y aquí viene el comentario del Mago:


Otro de los belgas de Hypnos 69, un disquito donde la banda ya perfilaba su buen estilo y también ideas conceptuales que luego redondearían en ese disco impresionante que es Legacy, un trabajo climático con joyas como "Third Nature" o "A Castle in the Sky", una pequeña aclaración sobre "Absent Friends", es que la canción dura 4:40 más o menos y lo que sigue es un silencio de 20 minutos, no hay defecto de copia ni nada por el estilo, simplemente es así.




Un trabajo que viene a complementar lo que será toda la discografía de estos muchachos, que la publicaremos a cuenta gotas pero que prometo completar, realmente vale la pena.




No hay muchas sorpresas en esta producción, simplemente un grupazo que suena muy de los años 70s y que junto a muy buenos arreglos de caños van dando forma a un proyecto novedoso y muy disfrutable.




Si te gusto Legacy esto viene del mismo palo.
Mago Alberto

No daré mucha vuelta, dejo unos comentarios en inglés y ya saben dónde encontrarlo...


3.5 / 5 stars really!!!
Third album from our Heuveland group with an unchanged line-up, even though they had to find a new label. Graced with a very aerial artwork and intriguing titles, the group seems to veer away from the classic proggish Southern-fried classic rock of their first two albums. Clearly Steven Marx is the man the group is courting on to widen their sound and obviously this objective is clearly met.
Bolting off with the almost 8-mins Endless Void on some ultra loud guitars and some yelling vocals passages underlined a tron of mello, the album is off the starting blocks and at cruising speed less than 2 minutes after pushing play. Marx's wild sax parts are reminiscent of VdGG's Jaxon in this opener. Following up with Good Sinner on groovy bass and a swingy sax, a sexy almost 10-min Morphine-like (the group, not the drug) semi-jam track (bar the spacey guitar solo), the album plunges into a personal/intimate alternative rock feel, while being resolutely progressive. The 6-min+ Third Nature starts out on a mellow touch, but huge guitars and quiet saxes come in to shake the listener from any eventual torpor. The loud All My Life is more of a Southern rock ala Lynyrd or .38 Special track and remains thankfully short and Island On The Sun is reminiscent of the Floyd-inspired Porcupine Tree. The ambient 5- min XXX track with whale-singing soon relayed by a lonely horn is a prelude to the 8-mins Castle In The Sky, which happens to be a second highlight in the album. The closing Absent Friend is a sub par Porcupine, but remains honest enough to make a correct closure of the present album.
This third album is yet another step in the right direction, and should please most progheads liking Porcupine Tree and some Southern rock. The only negative remark are the all-too insistence of the under-the-breath vocals that seems to be permanently filtered. Strangely enough while the group seemed on a roll, especially with a new recording deal in its flight cases, Hypnos 69 would take over two years to record another album, but was it ever worth the wait.
Sean Trane
"Hypnos 69" is one of the very few interesting Belgian band currently at work. More heavy prog oriented during their first two album, they display a powerful music again but more polished. I guess that it is the use of a mellotron that irremediably relates them to "Anekdoten" during the opening track.
The addition of Steven Marx (multi-instrumentalist) on this album will bring a jazzy flavour noticeable during "Good Sinner" (but I prefer him while on the mellotron, but I mentioned already that I am biased with this instrument).
The sound of the band has evolved, that's for sure. A song as "Third Nature" is fully PT oriented. Its brilliant coldness is absolutely magical. This is my favourite song of this album and on the softer edge of the "Hypnos 69" offering.
One can't say the same of "Twisting The Knife". More related with their previous release. Wild and disjointed, this track is under the command of the powerful sax play from Steven Marx. Not really great, I must say.
There is even a rock ballad featured on this album. Well almost, because its finale is very strong again. But still "Islands On The Sun" is a jolly good way to break with the heavy "Twisting.". The work of Steven must be mentioned because he is so much present on this work (maybe too much). His sax play adds a definite VDGG feeling to the whole. But "The Next Level" lacks in serious song writing.
This is only a short and distractive number. The band is again on the good track with the subliminal "A Castle In The Sky". Hypnotic and repetitive, this beautiful piece of music should enchant any PT fan. Sumptuous, indeed. Another peak of this album.
3/5 stars. This band is really worth, do have a listening to it!
Daniel
A Belgian act from Diest, originally started as Starfish back in 1994, found by guitarist/singer Steve Houtmeyers, bassist/keyboardist Tom Vanlaer and drummer Dave Houtmeyers.The next year they changed their name to Hypnos 69 and debuted in 2000 with a 10'' vinyl EP, followed two years later by the full-length work ''Timeline traveller''.The next year, with new member Steven Marx on sax and keyboards, they released ''Promise of a new moon'', both albums were issued on Rocknrollradio and are good examples of Heavy/Psychedelic Rock.Hypnos 69 then signed with the German record label ElektroHasch and in 2004 comes the third album of the group ''The intrigue of perception'', recorded in April/May 2004 at Artsound Studio in Houthalen.
On this third work Hypnos 69 had fully transformed to a Heavy/Psych/Prog Rock group, splitting their sound between modern Prog ala PORCUPINE TREE and vintage inspirations, including KING CRIMSON, MARSUPILAMI and VAN DER GRAAF GENERATOR.Their sound still included lots of abstract, jamming parts with a strong psychedelic flavor, but their horizons had fully opened with the addition of Steven Marx, who strengthened their sound with his competitive keyboard work and his frenetic sax introductions.Low tempo jamming solos, jazzy vibes and hypnotic grooves are basic ingredients of their music, which is now also led by huge Mellotron waves, smooth electric pianos and haunting sax lines similar to DAVID JACKSON's work or even DIDIER MALHERBE's of GONG fame.This way Hypnos 69's musicianship obtains an obscure, slightly dark and fairly adventurous contrast with plenty of instrumental madness contained.These elements appear mostly in the longer tracks, which alternate between narcotic moves and heavier tones, the shorter ones are straighter, mostly with powerful guitar parts, even reminding a bit of KANSAS or URIAH HEEP'S more accesible material.However you shouldn't get fooled by the length of the last track ''Absent Friends'', which lasts for about 5 minutes, followed by 20 minutes of silence, in a really dull choice by the group.
File along other Retro-influenced Psych/Prog groups like ASTRA, DIAGONAL or CRANIUM PIE.And definitely interesting music for most of the way.Recommened.
apps79