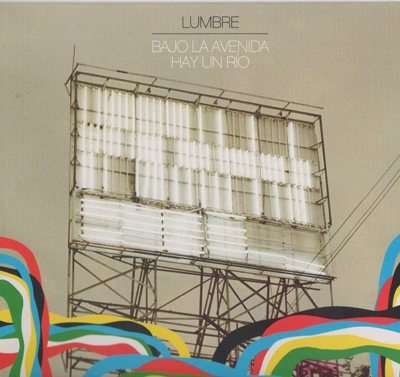 Otro grupo bien del under argento: Rock Alternativo y Crossover Prog es lo que nos ofrecen los Lumbre, y dentro su producción quezás "Bajo La Avenida Hay Un Río" sea su álbum más detacado. Se viene la saga de Lumbre en una saga que nos ofrece las resubidas de Sandy.

Artista: Lumbre
Álbum: Bajo La Avenida Hay Un Río
Año: 2007
Género: Rock Alternativo / Crossover Prog
Nacionalidad: Argentina
Lista de Temas:
01. Las antenas, las ondas electromagneticas y nadie
02. No llores
03. Prisa
04. Canuto
05. Lejos
06. Humedad y Buenos Aires
07. Quizas nada A: Lentamente hacia una pared invencible (la ceguera)
08. Quizas nada B: La alienacion del hombre (la insensibilidad)
09. Quizas nada C: (el odio)
10. Quizas nada D: El choque
11. El tiempo dira
Alineación:
Elvio Antonaccio / Voz, bajo
Christian Stella / Bateria, percusion
Eugenio Gomez LLambi / Guitarras
Hernan Calvo Pardo / Teclados, coros
Additional musicians:
Florencia Cannone / Violoncello
Maxi Lezcano / Bandoneon

Atmósferas intensas y eléctricas, canciones suaves e introspectivas, momentos muy experimentales en formato canción y otras cuantas cosas se mezclan a través de once temas propios bastante originales y logrados para ser una producción independiente. Pra tener en cuenta el estilo que pueden encontrar en este álbum, entre las influencias del grupo se encuentran Syd Barrett, Radiohead, Astor Piazzolla, The Beatles, Flaming Lips y The Mars Volta, entre otros.
El disco, segun los propios Lumbre, puede ser considerado como una obra conceptual: tiene que ver con el amor, la sensibilidad, la naturaleza y esas cosas casi perdidas en el mundo eficiente y tecnológico de hoy, de ahí el nombre del disco, para no olvidarse de ese río por todo este asfalto que nos rodea y nos impide ver.