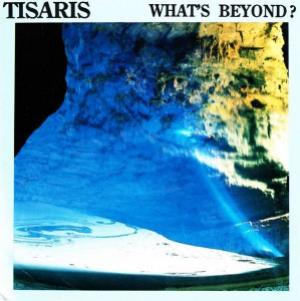 El nombre Tisaris significa "el puente a la quintaesencia", y ello nos haace de puente para ir en busca de lo mejor del under, y en este caso aterrizamos en el Brasil de los noventas. Y hace muchísimo tiempo habíamos presentado a la banda brasilera de rock sinfónico Tisaris, ahora conseguimos su primer larga duración y lo traemos al blog cabezón, especialmente dedicado a los amantes del progresivo sinfónico.

Artista: Tisaris
Álbum: What's Beyond
Año: 1992
Género: Neo progresivo sinfónico
Duración: 69:26
Nacionalidad: Brasil
Lista de Temas:
1. Animae (6:48)
2. The Reflection (5:19)
3. A Sinner (4:52)
4. Sâo Paulo (3:31)
5. Mary-Go-Round (1:03)
6. Elegy To Magdalena (5:53)
7. Libertas Quae (3:56)
8. Just A Dream (8:38)
9. The Passion (2:33)
10. Scars (2:48)
11. Spinning Loom (6:38)
12. Anatheia (5:51)
13. What's Beyond? - I - Darkman's Quest (3:48)
14. What's Beyond? - II - A Life, A Blaze (4:47)
15. What's Beyond? - III - Thy Faith (3:01)

Alineación:
- André Vieira / vocals
- Rique Vilas / guitars and backing vocals
- Rodrigo Barbosa / keyboards and backing vocals
- Chebli Haddad / bass guitar and backing vocals
- Edson Cruz / drums and percussion


Como dije en al introducción, este es el álbum debut de la banda brasileña Tisaris. Contiene temas que evocan al temprano Marillion, Arena, Pendragony otras influencias neo-prog, y en menos medida a Pink Floyd (sobretodo por la guitarra gilmouriana), mezclado con un tinte de Supertramp basado en una fuerte presencia de guitarra, teclado y voces, con un montón de secciones cambiantes, muchos estados de ánimo. El solo de violín en el tema que abre el disco, tema llamado "Animee" es muy emocionante y muestra la variedad de sonidos que ofrece Tisaris, aunque sufre de una mala producción. Sin embargo, la banda ha hecho un prometedor debut que suena muy agradable y entretenido, pero lamentablemente con muy poco de sonido brasilero, este podría haber sido un disco de una banda inglesa. Y es que es casi una necesidad eso de añadir toques de folk a un sonido de una banda progresiva brasileña; tal como lo hizo perfectamente el maestro Marco Antonio Araújo.
O sea, las bandas inglesas tienen mejor producción, y aunque la música es buena, ¿cual es el sentido de sonar como algo de afuera? ¿de no ponerle un valor agregado regional y propio?. Tisaris es uno de los mejores ejemplos de del movimiento progresivo-sinfónico de Brasil a principios de los años 90s. Ofrecieron 3 álbumes a lo largo de su carrera, en la que consiguen recibir aplausos y buenas revisiones, en especial para su segundo álbum "Once Humaninty" (publicado en nuestro blog cabezón) que es considerado el mejor de todos sus discos.
Pero este álbum debut sale a luz en 1992 y dejó ver parte de lo que vendría después, es un álbum bastante bueno de progresivo sinfónico con muchas secciones instrumentales y arreglos bombásticos, agradables y bien tocado. Quizàs no demasiado jugado compositivamente pero lindo de escuchar. Hay algunas secciones instrumentales complejas que son realmente impresionantes.



Resulta interesante el rock progresivo brasilero, Brasil no solo tiene calidad, sino tambien cantidad innumerable de bandas, lástima que sean tan inclinados e cantar en inglés, pero la calidad es innegable.
Grupo formado en 1984 en Minas Gerais, y que luego se trasladara a San Pablo. Este es el segundo CD de esta banda minera de rock progresivo que se ubica en el centro de lo que sería el neo-progresivo y el rock sinfónico, más sinfônico e trabajado que su álbum debut (fuera de catálogo pero que no por ello nos impedirá traerlo por aquí). Lo mejor del álbum creo que son los solos y duelos entre la guitarra y el teclado, mostrando influencias varias pero sobretodo de Eloy, Marillion y Genesis.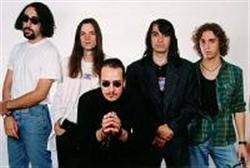 Muy buena calidad musical para otro disco casi desconocido. El álbum contiene el "espíritu" de los años setentas pero con el sonido propio de los 90's, en este disco alterna suites largas estructurados en varias partes (como en "What's Beyond"), y algunas piezas cortas o pistas instrumentales, en un álbum conceptual. Expresivas voces y sonidos de guitarra y teclados, atmósferas de sintetizadores, unos solos intrumentales armados con imaginación y composiciones ricas en melodías bellas.

Y si bien el sonido no estará entre los mejores que has escuchado en un disco, pero la música, que es lo que realmente importa después de todo, es muy decente y está creada con mucho amor y dedicación, es claro que trabajaron duro en este registro, aunque no se decir que el resultado sea algo realmente excelente e innovador. Te gustará si te gusta el típico sonido del rock sinfónico, donde la mayoría de las canciones incluyen voces; aunque la voz de André Vieira es un poco áspera, pero cálida y en sintonía con la música. Todas las pistas son agradables y melódicas, con una buena dinámica de grandes teclados y melodía, los temas son heterogéneos.
Para completar su esfuerzo artístico, tenemos una historia intensa que cuenta con el soporte de letras y música bien elaboradas. Es un álbum conceptual con muchas canciones extraídas de la ópera rock "The Story of Blaze and Darkman", una historia sobre dos personajes comunes pero opuestos en la sociedad brasileña: los ricos y los miserables. Como se puede suponer, este álbum suena un poco como una especie de ópera rock sinfónica. Los músicos están claramente cualificados pero siempre volvemos al punto que este álbum sufre de una producción realmente mala, y no se puede evitar que esto afecte mucho el placer de escuchar el disco, aún con todos los beneficios que trae consigo. Este álbum muestra un gran potencial, pero de alguna manera todos los componentes simplemente no se unen de manera efectiva. Un buen intento para un álbum debut.

Si bien lo mejor de Tisaris aún no estaba aquí, sino que vendría más tarde, no deja de ser un lindo disco. Un trabajo ambicioso. Vale la pena escucharlo e incluye algunos momentos hermosos, así que tiene sus pros y sus contras, pero no deja de ser un trabajo interesante.

Les dejo algunos comentarios en inglés... Quizás algunos momentos musicales suenan obvios, pero creo que en términos generales el álbum les va a caer muy bien a quienes gustan del progresivo sinfónico refinado de quienes llevanel estilo en sus venas.


Grupo brasileiro formado em 1984 com o nome de "Contra-Bando" (depois Guerra e Paz), projeto paralelo ainda ativo(?), o Tsaris, originário de Lavras, Minas, muda-se para Santo André, São Paulo, onde o atual baterista, Cruz, engrossa a formação. Com algumas influências de Marillion, o grupo lançaria bom CD em 1992." (ERP)


Não gosto muito de postar bandas que ainda estão na ativa, por motivos obvios, porém como foi um pedido aqui esta Tisaris.Márcia Tunes


To whom it may concern, Tisaris, which means the bridge to quintessence is a progressive rock quintet ( vocals, guitars, keyboards, bass and drums ) from Brazil. The band started out way back in 1984 in its provincial hometown Lavras in the Southeast of Brazil and in 1992 released their first CD "What's beyond ?", a concept album based on the rock-opera "The story of Blaze and Darkman". Two years later "Once Humanity..." also a concept work based on the homonymous short story written by the group is anxiously received by European specialized press. In 1996 the third CD "The Power of Myth", inspired on the book by Joseph Campbell, finishes the trilogy of concept albums. "An inevitable reference in the international progressive rock scene " (Harmonie Magazine - France), "... inspiration superbly materialized" (SRM - Germany), "... elegant, ambitious, daring." (Paperlate - Italy) are just a few reviews from the specialized press! Tisaris has also put out two video-clips, ''Elegy to Magdalene'' and ''The Sophia conflict-ll'', the later going on air on M-TV Brazil. The group's live performances are an attraction apart. Theatrical staging, psychedelic clips, and of course great music keep the audience hypnotized.
archive.org
A high quality Brazilian new releases. Superb Progressive productions in the spirit of the Seventies, alterning long suites structured in several parts (What's Beyond), instrumental tracks and some short pieces in concept albums taken from an opera. Expressive vocals, inventive guitar and keyboards solos and rich and cast spelling compositions compose these excellent releases.




TISARIS présente un rock Progressif luxuriant de sonorités et de combinaisons instrumentales. Il s'inspire de l'esprit des Seventies, alternant de longues suites structurées en plusieurs parties, des parties instrumentales et quelques pièces courtes dans un contexte de concept-albums rappelant un opéra. Parties vocales expressives, guitare inventive et soli de claviers inspirés composent "What's Beyond" et "Once Humanity...", deux excellents albums enregistrés en 1992 & 1994. "The Tower Of Myth" date de 1997.
Musea Records
Here we have Tisaris at their best! All good promises and expectations anyone could have when listening to their first and previous work, What´s Beyond, were fulfilled here. Excellent art cover work; a concept album with a passionate lyrical content; all the members of the band playing together in a very mature way; compositional skills at top; and so all of those aspects led to a very homogeneous album but with some very strong and elaborated pieces. There must be special attention in hearing songs like Once Humanity, Once In Time and Silent Prophecy, where you can identify all the aspects which were commented above.
Once Humanity strongly matches four stars. I did not consider only what I said above; but also the surrounding conditions for these guys almost 20 years ago. This is definitely not easy or simple for them to perform the work done at that time with available resources, and not only did they make this excellent work, but also two more clearly progressive works sharing many things in common . This is an important point because it makes it possible for us to see their work as a whole. One can identify a fine artistic story being told through their three albums. Also, one can see a nice progressive musical project they got to achieve!
This kind of "story" is something clearly crucial for me when it comes to progressive music. What are the intentions of musicians when composing a progressive album - or even any other king of music? - It is nice to search for interactions among cover paintings, lyrics and music, as for example, when one tries to see interactions that a guy like Rick Wakeman put in his instrumental masterpiece "The Six Wives Of Henry VIII" relating music and personalities - even if it was only imagined personalities, art has this kind of freedom. - It is interesting to see that it was exactly the lack of a "story" in the musical work of the well assessed Brazilian group Bacamarte that led me to rate them much lower.
Once Humanity deserves everyone´s attention due to everything said above. Probably with some strong influences of Brazilian folk I could give them five stars; but I comprehend it would change their art proposal so much, when translated by means of music.
Antonio Giacomin
Tisaris is one of the better examples of symphonic prog acts from Brazil in the '90s. Offering 3 albums in that period Tisaris manage to recive aplauses from listners and respectable reviews specialy for their second album Once Humaninty. Issued in 1994 their second album is considered by fans their best from all 3, I'm agree while I was not very impressed overall. This is a concept album clocking around 70 min with long instrumental parts going from pure symphonic prog to more spacey passages. If the instrumental arrangements are pleasent most of the time, I was not impressed by the voice and how vocal parts are composed here, to much time very theatrical, not really intresting to my ears. The album overall is complex, very nice are the guitar parts, even great, keyboards aswell, a perfect example is the opening track . Once Humanity, very worthy symphonic prog piece with the ingredients to be a strong tune, the rst are ok with some plus on the middle of the album who is almost entirely instruemntal and very good aswell. So, a very decent and fair work by this unknown brazilian band, is clear that they worked hard on this release, but I can't say is something really excellent and inovative. Fans of symphonic prog can take some spins I think Tisaris worth to be discovered by many listners as possible. Similar maybe at some point with High Wheel, and bands who incorporated in their symphonic prog arranagements spacey long instrumental parts. 3 stars rounded to 3,5 for some pieces.
Bogdan Olariu
You will liket it if you like piano driven symphonic prog. It is a very nice, promising, debut for the band. It clearly borrows to Pink Floyd (Chorus and drums in the last track are straight out of The Wall), mixed with a tint of Supertramp / Roger Hogdson (A sinner), and some neo-prog influences, even some jazzy bars. While a bit lacking, production is still very good. Most tracks include vocals ; André Vieira voice is a bit rough but warm and in tune. All tracks are enjoyable and melodic, but Spinning Loom is the track that should not have been included, the intruder there. Elegy To Magdalene is the most memorable track, with good dynamics great keyboards and melody. It's not the best album of the band ; tracks are heterogeneous. Still there is probably not a single track that you will not listen twice or even more.
Franp
If the balance of the album were as smokin' hot as the seven-minute instrumental "Animae" that opens it, this might be one of the best releases on the PRW label; sadly, that's not the case, but then again this is the band's debut — one can easily think of one or two other progressive greats that didn't have their act totally together until their second or third album. Tisaris at this point was a five piece of guitar, bass, keys, drums, and a dedicated lead vocalist; in addition, there is some excellent guest violin work on the opening track. Much of the album bears the telltale traits of good neo-progressive rock: the multi-part opuses, the dynamic shifts, impressive levels of instrumental flash, lots of keyboards, and a fairly nonstandard approach to composition. The problem here, as with so many bands who try and sing in a language they are only cursorally familiar with, is that the vocal expressions and intonations have absolutely nothing to do with the lyrics that are being sung, not to mention that the lyrics are often more than a mite awkward. In fact, the album's five instrumental tracks are all quite good, as are most the instrumental parts of the vocal tracks. Were it not for the vocals, this would be a solid album that I could heartily recommend. To the band's credit, they did release a Portuguese version of the album titled Existo Algo Mais, which was released only on cassette; I haven't heard it, but I suspect that version may be the one worth seeking out.
Jon Davis

Bueno, si no conocían el disco, llévenselo. Otro lindo CD propio del blog cabezón.