Ya su tapa expone un poco de lo que vamos a encontrar en el disco: seguro hay folk, quizás de los Andes, quizás de Asia, lo cierto es que el grupo que traemos ahora es sueco e interpreta un muy buen folk progresivo. Recomendado ante todo a los aficionados de Comus, pero también a quienes gusten de la Incredible String Band y Spirogyra, más progresivo nórdico en el blog cabezón.

Artista: Ill Wickler
Álbum: Under Diana
Año: 2014
Género: Folk Prog / Cantenbury Scene
Duración: 46:38
Nacionalidad: Suecia
Lista de Temas:
1. Fret
2. Vassal of the sun
3. Iblissa
4. Under Diana
5. Nicor
6. Darkling woods

Alineación:
- Emil Ridderstolpe / vocals, guitar
- Emma Lagerberg / vocals, reed organ, fiddle, glockenspiel
- Thea Åslund / vocals, fiddle, viola d'amore
- Hampus Odlöw / mandola, accordion, vocals
- Ebba Wigren / percussion


A través de un caleidoscopio psicodélicos llegan los sonidos folk-pop-prog de una banda sueca que aterriza en el blog cabezón con este muy buen disco. La banda debe su inspiración al ácido folk-rock de finales de los 60s y principios de 1970s, pero con la producción modernizada.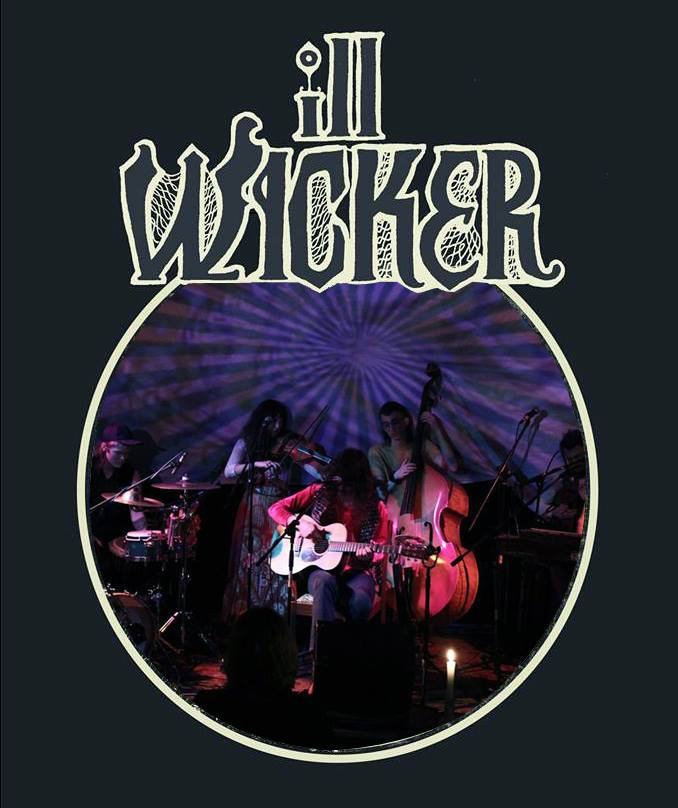 En su primer álbum, Ill Wicker hace un buen trabajo al replicar los tonos oscuros y siniestros de bandas como Comus. Es de destacar que varios de los miembros de la banda son chicas, todos jóvenes músicos que nos renuevan los sonidos setenteros y mucho mucho folk.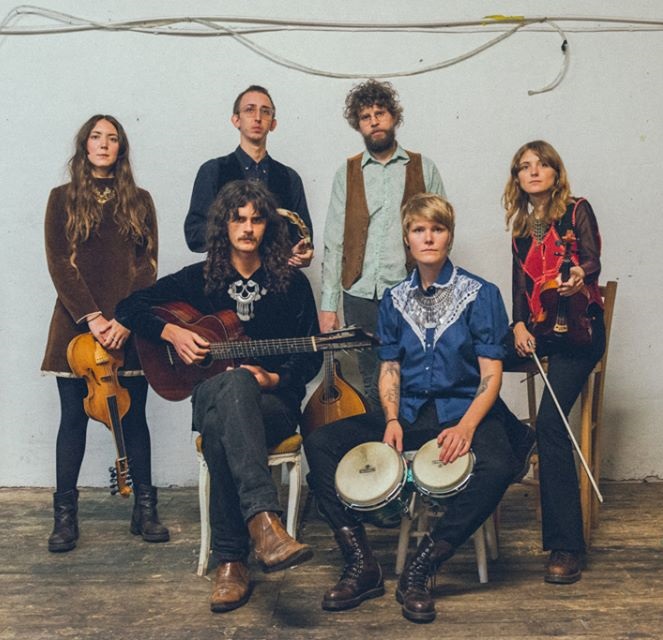 A brilliant debut album in the true folk-oriented prog folk tradition like those bands in the 1960s who first tried electrifying their music. The vocals are a little less polished and synchronized than their follow up,2016's Untamed, but the raw energy and passion that these youths have for their music comes busting through.




1. "Fret" (7:53) elaborate hand percussion, glockenspiel, accordion, guitar, and four-part vocal harmonies fuel this one. Solos come from from both fiddles, glock, and percussion. When compared to their 2016 sophomore album, the vocals sound much more frenzied and unpolished. (8/10)




2. "Vassal of the sun" (8:13) opens like a dirge with organ reed organ and accordion holding long low chords while the voices and guitar fill the middle and a lonely mandolin ditties around the high registers. The instrumental mid-section steadies and soothes with guitar, glockenspiel and mandolin weaving together a fabric over which the fiddles can take turns gently soloing. This is awesome! A key shift moves the song into vocal range for the final two minutes. Nice song! (9/10)




3. "Iblissa" (7:18) starts off quite unremarkably but then takes one on an amazing journey with its emotional and eery second half. Glimpses of things to come and easily the best song on the album. (10/10)




4. "Under Diana" (5:21) slow to unfold, this is more of a song of prayer to their goddess. (8/10)




5. "Nicor" (10:27) Guitar, fiddle, viola, mandola, and incidental percussion (shells, etc.) support Emil's solo vocal on this one. Good folk song with lots of frenzy and free form play in the instrumental sections. The soft four part harmonizing in the the "lie du die du die" section and the crazed vocals that follow are my favorite parts. Unfortunately, the song is lacking a bit in the way of memorable melody lines. (8/10)




6. "Darkling woods" (7:25) guitar, mandolin, fiddle, bowed double bass and harmonium support Emil's storytelling vocal on this one. It feels traditional. A second fiddle and hand percussion comes later. Emil certainly does have a totally unique singing style: the nasal part is all Dylan, the way he whisps the tail of some words--especially at then end of lines--is akin to Bulgarian folk style singing or even Leon Thomas. (8/10)




Much more crazed and untamed--like COMUS--than their next release--and less polished vocal performances and engineering/production, as well, but still, it is wonderful to hear young people of the 21st Century picking up the folk torch of the artists of the 1960s who first caught the prog bug. And these guys are serious, seriously talented, and committed to their craft. Give this one a listen. Then move to the real treat, Untamed.
Drew Fisher
Very original and interesting group. In their charge they reminded me of the legendary "T-Rex". Only it means nothing. I repeat - they are original! To my regret I do not understand language on which musicians sing these, but it seems to me that they are storytellers )))




PS. It is a pity that there is no chance to buy this music on CD. Favorite track: Iblissa.
Vyacheslav Potapov

Otro lindo disco, no tengo mucho tiempo de comentar nada más, pero aquí les dejo su espacio de Bandcamp para que los aprecien como se debe. Ya saben donde encontrarlo, otro aporte para la Biblioteca Sonora.