Y siguiendo nuestra exploración por el under argento, aquí traemos el segundo trabajo de Leonard Zelig, un muy buen trabajo que muestra el avance creatico y artístico de la banda, mostrando todo su potencial y su arte, con mucho aire a Led Zeppelin pero con su sello personal, muy bien compuesto y con interesantes arreglos desde la A hasta la Z. La "Z" de "Zelig", por supuesto.

Artista: Leonard Zelig
Álbum: Psicomagia
Año: 2015
Género: Rock alternativo / Experimental
Diración: 23:27
Nacionalidad: Argentina
Lista de Temas:
1. En manos del rencor
2. Libre de dios
3. Nada de mi
4. Redención
5. Santa sangre


Alineación:
- Emmanuel Graglia / Guitarras y Coros
- Alan López / Bajo
- Dario Torres / Bateria y Percusión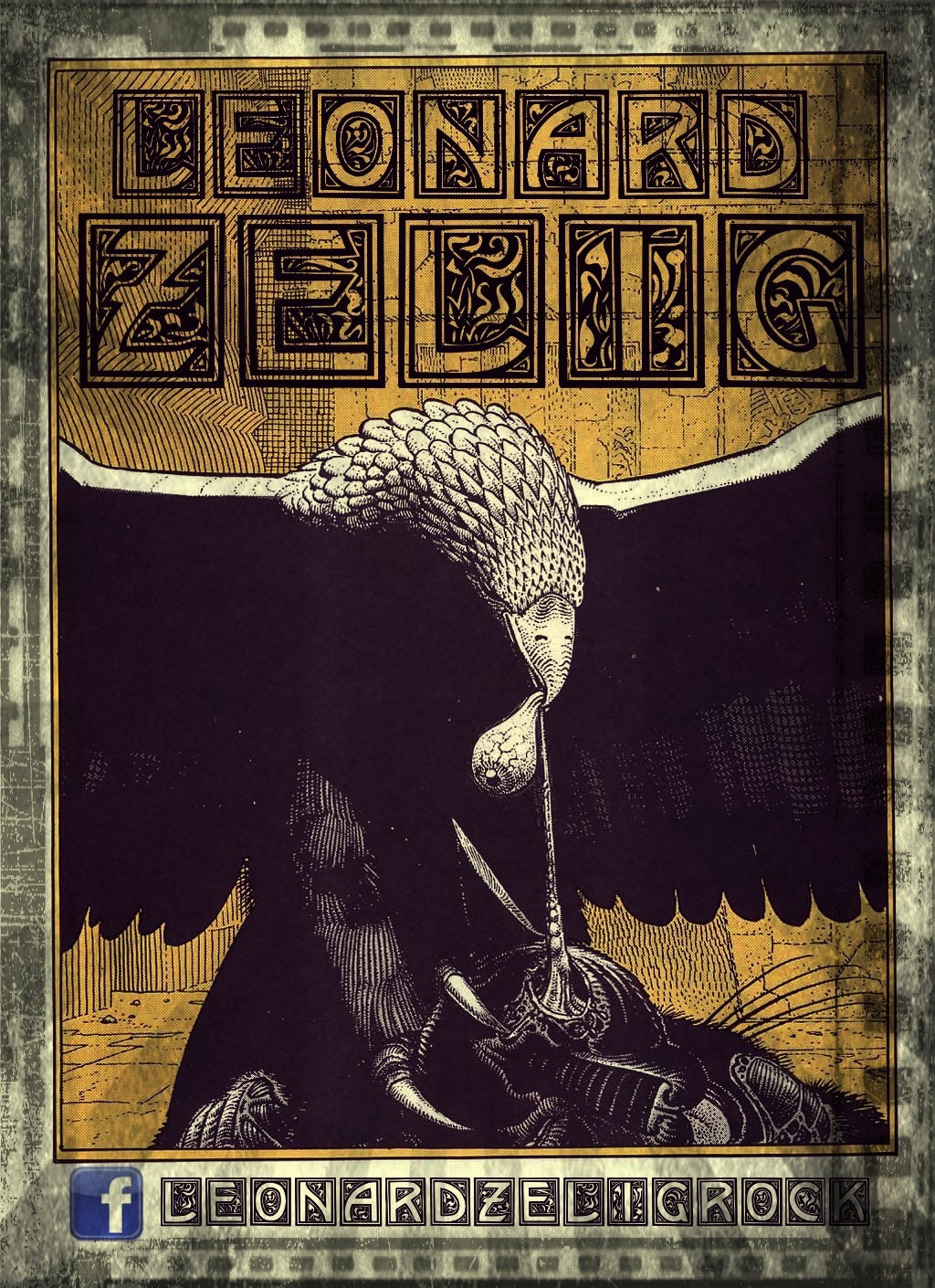 Formados ya como tríol el grupo toma ahora tintes más experimentales y riesgosos, con arreglos más cuidados y siempre en emdoi de senda del rock bien elaborado pero sin perder el espíritu del rock, desde la filosofía que dice y pretende demostrar que el rock and roll es algo más que un género musical, el rock and roll es una actitud ante la vida. Una filosofía de vida a la que Leonard Zelig parece aferrarse con todas sus fuerzas.
Y así nos adentramos en un EP largo de cinco temas entre los que se destaca la magnífica y zeppeliana "Nada de mi" o la potente "En manos del rencor" que abre el disco que tiene un nivel muy parejo en sus temas, en el que se encuentran también temas de su disco anterior en neuvas y mejoradas reversiones. Ahora tienen la posibilidad de escuchar el disco en su totalidad, con el que el grupo quiere dar un paso adelante tras el "Psicomagía", de 2011 y que Sandy acaba de resubir. Desde el under de la zona sur del gran Buenos Aires estos muchachos demuestran que quieren avanzar en su sonido y en éste EP lo demuestran con creces, y luego de algunos cambios de integrantes, la base destaca por su solidez y estructura y las melodías, sin ser complejas, tienen el adecuado nivel de arreglos y desarrollo armónico como para mantenernos disfrutando de principio a fin.
Un EP que podría haber sido un LP con el agregado de algún tema, nos permite disfrutar de una buena banda en un muy buen ejercicio de tensión rockera experimental, pero que nunca piensa dejar de ser rockera, adentrándole al blues rock (como en "Redención") o a cambios de ritmos permanentes, pero siempre es rock. Los invito a escucharlo porque el disco está muy bien, me ha gustado mucho.
La única contra es que no está disponible para la descarga gratuita aún siendo un EP y aún estando en Bandcamp. Pero les dejo el link y lo pueden escuchar y disfrutar.