Se viene el quinto año del Noiseground Festival en el Teatro Flores. El festival de música alternativa se agranda y festeja doble: en su quinta edición tocarán 16 bandas el 6 y 7 de agosto, en una verdadera maratón de bandas nacionales más la visita, por primera vez en nuestro país, de The Shrine directo desde Los Ángeles, cargados de rock & roll violento y volador, y los legendarios chilenos de Yajaira.

Son 16 bandas en 48hs una verdadera maratón encabezada por Los Antiguos, Poseidótica, Sur Oculto, Sick Porky, Avernal y Banda de la Muerte. Este año se incorporan bandas que no tocaron antes, sonido de lujo con Sauron, Sutrah más algunas bandas que hemos presentado ya en nuestro blog: Persona, Elefante Guerrero Psíquico Ancestral.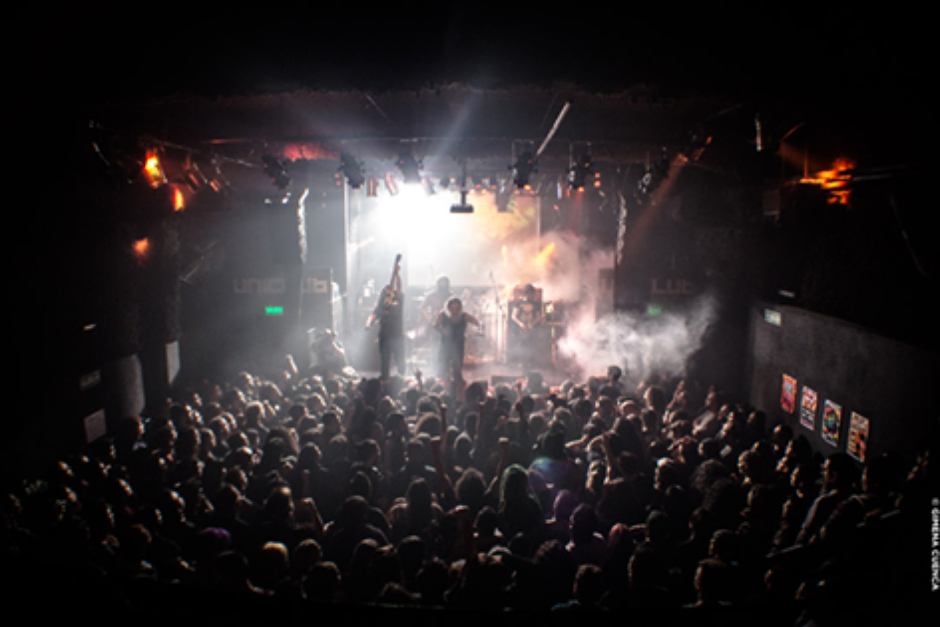 Toneladas de distorsión, psicodelia y rock valvular son algunos de los ingredientes de este encuentro que reúne lo mejor del género:

Día 1 – Sábado 6 de agosto (desde las 17 horas)
Los Antiguos
Sur Oculto (Cba)
Banda de la Muerte
Yajaira (Cl)
Audión
Persona
Gripe
Montaña Eléctrica

Día 2 – Domingo 7 de agosto (desde las 17 horas)
Poseidótica
The Shrine (Usa)
Avernal
Sick Porky
Saurón
Sutrah
Elefante Guerrero Psíquico Ancestral
Montañas



Las entradas anticipadas (por fecha $220 y abono $330) ya se pueden adquirir por Ticketek (ingresando en www.ticketek.com.ar, llamando al 5237-7200 y/o en los puntos de venta adheridos).