Artista: Sonus Umbra
Álbum: Winter Soulstice
Año: 2013
Género: Rock sinfónico / Crossover prog
Duración: 71:44
Nacionalidad: México - EEUU
Lista de Temas:
1. Last Train To Kimball
2. Insomniac Blue
3. Palestinian Black
4. Wounded Animal
5. Let It Rain
6. Silence Kills
7. It's Only Fear
8. Bar at the End of the World
9. Haunted
10.Rebuke the Sea
11. Adrift


Alineación:
- Luis Nasser / bass, backing vocals
- Brian Harris / Keyboards and Vocals.
- Rich Poston / Electric Guitar
- Roey Ben-Yoseph / Lead Vocals
- Tim McCaskey / Acoustic Guitar
- Steve Royce / Flute and Vocals
- Andy Tillotson / Drums, Acoustic Guitar
- David Keller / Cello
Invitado:
Adam Zygmunt / French horn

Seguimos con los comentarios de los discos salidos en el 2013, al menos los mejores de ellos (no creo que me de el cuero para poder comentar la mayoría de discos que salen a la venta, y por ello me voy a centrar en los que me parecen más importantes). Este es otro disco recién salido de la panadería, calentito, y sin reseñas muy importantes. Un disco del 2013 que no podemos compartir pero que no puedo dejar de alabarlo como el mejor trabajo de esta buena banda, ahora con un recambio de músicos importante, y con unos temas muy buenos.

Otra vez, estamos ante una banda enfocada principalmente al sonido gringo y a entrar de lleno en el mercado yanky, y no solo por el sonido sino también por su lírica en inglés y que todos los músicos entrantes son estadounidenses. Prácticamente desconocido por estas tierras, no deja de ser un interesantísimo proyecto que retoma y renueva con su propia impronta ese sub-estilo al que se lo denomina neo-progresivo, si bien tiene mucho de sinfónico.
Para los que no hayan podido escuchar los discos anteriores que compartí en este espacio (ya hemos presentado a Sonus Umbra con sus tres discos anteriores), les comento que esta es una banda muy interesante liderada por su bajista Luis Nasser, ahora le toca el turno a su última producción.
En realidad, creo que este es el mejor álbum de la banda.

"Winter Soulstice" es el quinto álbum de estudio, y en el año del 20° aniversario de la banda. Y después de un largo paréntesis, ya que pasaron 8 años desde que salió a la luz el anterior álbum de Sonus Umbra, y vuelve con un disco que, si bien conserva el sabor y el estilo de la música que han creado a lo largo de su historia de 20 años, también es una desviación de los trabajos anteriores. Y principlamente debo decir que el ambiente en el que quiere introducir al ayente está bastante bien logrado, obteniendo un álbum oscuro, dramático, melancólico, emocional y... "sensible" es lo que se me ocurre. Pero también con ciertas dosis de potencia y energía dinámica que no permiten que el álbum decaiga.
Un rock progresivo sinfónico que está igualmente influenciada por bandas como Pink Floyd, Jethro Tull y hasta despierta aires de Black Sabbath pero con un sonido muy actual, lleno de largos pasajes instrumentales. Debo decir que, en cierto sentido, el estilo musical de los Sonus Umbra son bastante parecidos a los de William Gray, logrando un álbum mucho más homogéneo que los logrados anteriormente y que nos invita a un viaje musical que resulta una muy buena experiencia.

La cuestión es que es un disco muy muy agradable, con momentos muy altos y casi memorables. Este no es un disco alegre, hay que aclararlo, pero los entusiastas de los teclados van a estar encantados. También por momentos hay más aproximación a Jethro Tull, obviamente por el juego de la flauta sobre los temas, siendo compositivamente un disco mejor armado que todos los anteriores álbums de esta misma banda.
Quizás, el punto negativo sea su excesiva duración (más de 70 minutos), creo que quitándole algunas partes que aunque siendo buenas están por debajo del muy buen nivel al que llegaron generalmente, si estuviesen tirararín todo el álbum para arriba.

Enb todo caso, este es un muy ejercicio musical que creo que a todos va a agradar, otra vez cantado en inglés (el señor Nasser debe tener una obsesión con el hecho de poder entrar al mercado yanky y europeo, me imagino)...

Vamos con algunos comentarios sacados de aqui y de allá:


After a long hiatus, Sonus Umbra are back from the proverbial dead with a new album which, while retaining the flavor and style of the music they have created over their 20 year history, is a departure from previous efforts. Dark, symphonic progressive rock the way it was meant to be: unapologetic, intense and indifferent to musical fashion. This isn't sonic wall-paper or frankenprog. Throw on some headphones and let the music take you wherever you let it. If you have the grapes...
CD Universe
This time Luis Nasser had managed to make -again-a very , very good album, without the help of his band mates from KURGAN'S BANE! No Laramee bros, no Lisa Francis-many new faces on this new SONUS album! He is surrounded by different musicians-especially the new vocalist is outstanding-but the core of the band is still present too! Great calm and quiet parts-the piano is majestic indeed-but, all the atmosphere on this album is very emotional and sensitive! WINTER SOULSTICE is a marvelous musical experience of 70 minutes-full of memorable moments and trully different compared to what's in prog music today... it's feeling, emotion and sometimes dramatic interpretation! Wonderful cover of the album too-a superbe digipack presentation, and the music is an an invitation to an unique musical journey! You're invited...
ovidiudumi
Winter Soulstice marks the 5th studio album, and the 20th anniversary of the band. Originally formed in Mexico City, Sonus Umbra now resides in Chicago. The current line-up is an all-new ensemble featuring some of Chicago's best progressive rock musicians. Sonus Umbra plays dark, symphonic prog rock that is equally influenced by bands like Pink Floyd, Black Sabbath, Rush, Jethro Tull, Iron Maiden and King Crimson.
New Prog Releases
So, 8 years since the last SONUS UMBRA cd was released-8 years of a long wait to see, to listen the new album of one of the most original and sensitive bands in today's prog rock world! Finally WINTER SOULSTICE sees the day and we are spoiled with a superbe album in a great digipack presentation-and-the most important thing-we have more than 70 minutes of great music! The most important thing is that Luis Nasser, the mastermind behind this band-is now surrounded almost by only new musicians! A new vocalist-that's the most important thing- only the drummer seems to be the same like on the previous album! The typical SONUS sound is present-because we can speak about a particular and unique SONUS UMBRA souns-yes, it's still here, and I like it so much! Not overproduced, but with a very nice and clear sound-WINTER SOULSTICE is a very sensitive and beautiful album, loaded with long compositions and long instrumental passages! The voice of the new guy in the band fits perfectly well with the music, sometimes it reminds me about Ian Anderson from Jethro Tull, but less nasal anyway! Hard to find the strong and the weak points of the album-or the strong or the less strong compositions of the album! There's a strong cohesion and clever balance between the songs-most ot them are midtempo and the superbe sound of the acoustic l guitar is impressive-some nice interventions of the cello are very inspired-the whole SONUS UMBRA music is so different compared to any prog band-it's a strong neoprog music, out of trends and modern musical directions-it's music from the soul, made with burning passion for the love of good music! We are invited in a musical journey, there's a marvelous experience-and, in the end, we don't feel how exciting more then 70 minutes can pass! Definitelly, the most mature and elaborated album to date for SONUS UMBRA-a very solid effort, intelligent compositions, nice and poetic texts-strong musicianship too, all the musical conception of this unique band is wonderful! Strong 4.5 stars for a very special and sensitive album, a musical delicacy!
Ovidiu Dumitrescu

Resumiendo: un esfuerzo muy sólido, composiciones inteligentes, poéticas líricas y una fuerte musicalidad, es lo que nos ofrece la banda con toda su concepción musical. Un disco especial, potente y delicado...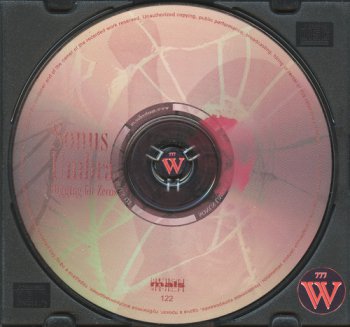 Otro disco recomendado para nuestro catálogo del 2013. Con este disco Sonus Umbra se consolida como una muy buena banda que realiza grandes composiciones basado en la emotividad y el corazón.
Otra muy buena banda para descubrir, que será una tarea tuya porque desde aquí no podemos compartir el álbum.

Y no encontré videos para mostrarles, pero desde acá pueden escuchar todos los temas del disco. Y también de aquí podrán escucharlo.

Facebook